Weeks of Welcome
Surrounding the start of classes will be USF's Weeks of Welcome, or WOW, Monday, August 17 - Monday, August 31. Freebies, discounts, advising, library tours, free food, ice cream and more – these special events – will offer students, especially new ones, the opportunity to get to know each other, USF, and our San Francisco community.
A WOW mainstay, CAB presents Dons Night Out (DNO), which is among the events that will help kick off the academic year on Monday, Aug. 17. This celebration welcomes students to campus, from 7 pm to 10 pm in Warrior Memorial Gym, features performances by student groups and bands, games and more. Last year, the crowd estimated at 1,500 students. 
The Fall WOW Schedule will be available in early July.
Welcome Weekends
Welcome Weekends are trips for incoming first-year and transfer students. These fun, free outings take place during the beginning of each semester, designed to help new students connect with communities of support on campus. Welcome Weekend trip leaders help students learn to use their MUNI pass to discover local destinations, historic landmarks, and fun attractions.
Learn more about Welcome Weekends.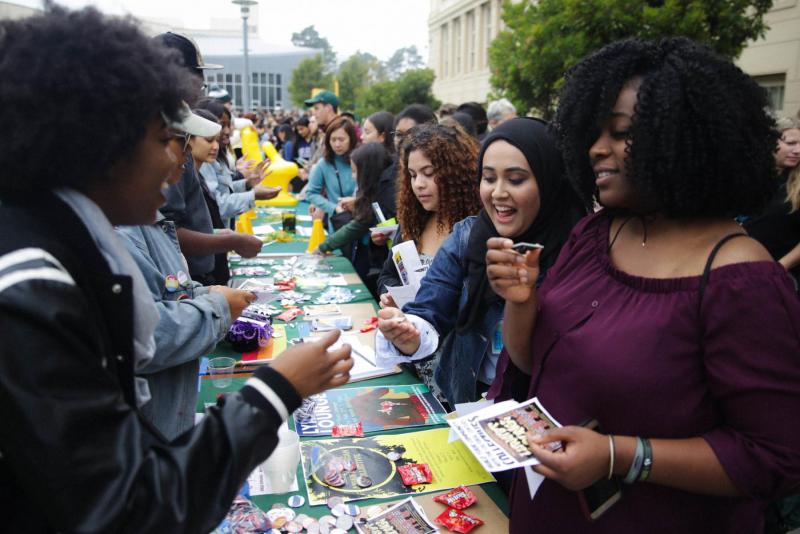 Certain events will be photographed and/or video recorded for archival, educational, and related promotional purposes. By attending or participating in this event, you grant USF the full unrestricted rights to your photograph, voice and likeness in any manner or media whatsoever worldwide for educational marketing purposes. If you do not wish to be photographed or video recorded, please inform the camera person at the start of each event.