Star Route Farms Faculty Award
The Star Route Farms Faculty Award (SRFFA) aims to support the development of academic programming and research at Star Route Farms (SRF). SRFFA will provide grants up to $2500.00 for faculty at the University of San Francisco to develop research, teaching, and/or service projects in collaboration with Star Route Farms. Star Route Farms (SRF; Where We Are - Star Route Farms), is located in Marin County, California, approximately 20 miles north of the University of San Francisco (USF). It is the oldest continually operating certified organic farm in California, and has historic importance in the slow-food movement pioneered in the Bay Area. The property consists of approximately 40 acres of organically farmed land and 60 acres of unfarmed coastal scrub/forest habitat, riparian habitat, and a small creek that drains into Bolinas Bay (Pine Gulch Creek). Pine Gulch Creek is ecologically important for Steelhead Trout and historically was habitat for the endangered Coho Salmon spawning. SRF offers an unprecedented opportunity for faculty and students to engage with natural and agricultural landscapes to extend learning, research, and service experiences beyond our urban campus.
Contact Us
If you are interested in grant resources and research on the farm, please contact April Randle.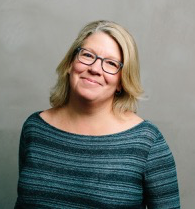 April Randle, Assistant Professor of Environmental Science, is faculty director for Star Route Farms (SRF), College of Arts and Sciences at the University of San Francisco. April's research is broadly focused on how ecological factors shape the behavioral and morphological traits of species and influence species' distributions and interactions. She received her MS at the University of Florida and PhD at the University of Pittsburgh. As SRF faculty director, she helps coordinate academic initiatives and works closely with faculty and the farm manager to execute curricular, research, and service projects. April also chairs the Star Route Farms Faculty Award (SRFFA) committee that reviews research proposals for funding at SRF. She has conducted research at several ecological field stations around the world and helped manage a large tomato genetics research project at the Agricultural Research, Development, and Education Center (ARDEC), Colorado State University.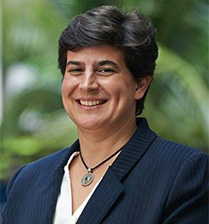 Anastasia Vrachnos, currently serves as the vice provost of Global Education, Immersions and Strategic Initiatives.  She works closely with leadership, academic partners and business units to advance the scope of the University's global partnerships and immersive learning opportunities. She oversees academic planning at Star Route farms and collaborates with Faculty Director April Randle to support teaching and research activities at the farm. 
Before joining USF in 2019, Anastasia was the vice provost for international affairs and operations at Princeton University, and prior to that, served as dean of international and professional experience for Yale-NUS College in Singapore. She has deep experience working with faculty to develop site-based learning spaces, including helping Princeton University develop a research center for science, education and outreach in Kenya with an onsite study abroad program and immersive learning opportunities in the areas of wildlife conservation, biodiversity, sustainable livelihoods, and environmental justice. 
She draws on a wide range of professional experience in the fields of education, non-profit administration, finance, and journalism. She was the Executive Director of Princeton in Asia, worked as an investment banker for Morgan Stanley, taught middle school in the Bronx and was an award-winning photojournalist in Indonesia and East Timor.
SRFFA Spring 2022 Awards
Philosophy Conference on Silence
Gerard Kuperus
This award will be used to host a portion of the 13th Annual Conference of the International Pacific Association for the Continental Tradition on Silence at Star Route Farms. The Pacific Association for the Continental Tradition centered on 'place and the environment and is hosted at the University of San Francisco (USF) every four years.  It brings together scholars from across the United States, Europe, and Asia to share and discuss developing ideas in Philosophy.  Students and faculty from USF are invited to engage in the conference. 
Measuring Water Cycling at Star Route Farms
AJ Purdy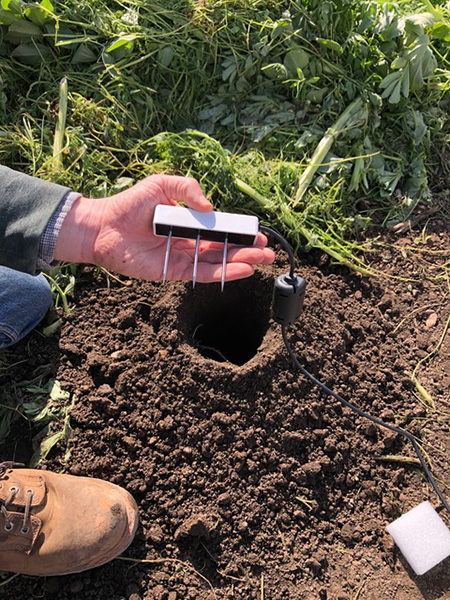 The ongoing drought in California highlights the need to fully understand water cycling and optimize water management at Star Route Farms. The main goal of our work at Star Route Farms includes monitoring water cycling at Star Route Farms as a means to facilitate: active research about irrigation efficiency, student mentorship on sensors and data analysis, and collaborations with farm management to understand and improve on-farm water efficiency. From Spring of 2021 to Spring of 2022 installed sensors tracked soil moisture and drainage events below the plant rooting depth. Equipment to be installed in Summer of 2022 will complement existing instruments by tracking irrigation rates and rainfall in real time. These new observations will provide a valuable resource to understand the frequency and intensity of irrigation and open the door to translate scientific data into usable data for farm management.
Reclamation and Resistance: A People's History of Star Route Farms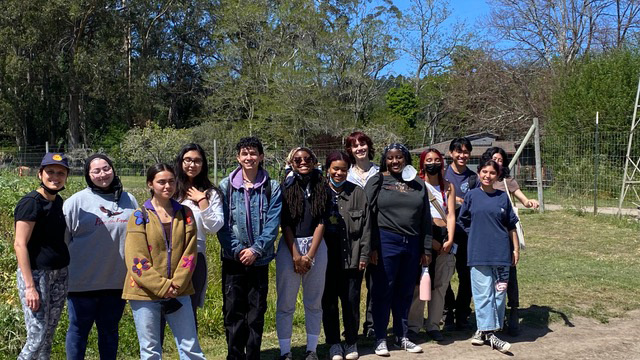 Adrienne Johnson (with Mateo Gonzalez and Jacob Linde on behalf of USF's Black, Indigenous, People of Color Students for the Environmental Club – BIPOC4E)
This project seeks to unearth the lost histories and ecologies of BIPOC communities whose contributions and sacrifices have made present-day agriculture possible. Our project centers on the town of Bolinas and specifically Star Route Farms (SRF) – two sites whose rich histories are entangled with those of Mexican settlers, Franciscan missions, and most importantly, the Coast Miwok of California. For centuries, Coast Miwok communities dotted the bountiful landscape of what is now considered Bolinas, Point Reyes, and Marin County. They lived in harmony with the ocean and land, relying on such resources for year-round sustenance and cultural and spiritual practices. The aims of this work are to expand and reshape historical accounts of SRF and the town of Bolinas so they reflect notable processes of colonization, resistance, and resilience, and to design experiential place-based learning opportunities for BIPOC4E members and other USF BIPOC-identified students (TQBIPOC) at USF.  The resulting funds will support a field trip to Star Route Farms and the production of the second installment of the Zine, patterns of collection.
Nursing Students and Healthy Cooking Partnerships in the Community: Promoting Chronic Disease Prevention
Mary Lou De Natale and Jean Marc Fullsack
This work supports the integration of healthy food choices grown at the Star Route Farms and the nursing program at the University of San Francisco. Introduction to the Techniques for Healthy Cooking: Serving Vulnerable Populations is a course that focuses on how food choice can support human health and wellness and explores issues of inequities in healthy food access. Nursing students explore connections between immunology and diet-related illnesses and learn to develop healthy menus adaptable across cultures and aimed to serve communities that are currently underserved.  Nursing students will spend a day at Star Route farms and will utilize produce from the farm in the semester-long course exploring menu development and cooking techniques.
Previous SRFFA Awards
POETRY AND ART AT STAR ROUTE FARMS
Melinda Stone, Poetry and Art in the Early Years of Star Route Farms, 1974-1980
Poetry and Art in the Early Years of Star Route Farms, 1974-1980 is a rediscovery of the artistic expression from the first six years of Star Route Farms.  This work will follow a long tradition of West Marin poets who used local printing presses to create chapbooks featuring their work. Melinda will utilize interviews with local poets and artists to create a chapbook full of poetry, art, and snippets from interviews with poets and artists from Bolinas.

impact of climate change on soil microbes
Sarah Gao and Naupaka Zimmerman
With the current climate crisis, how do extreme changes in precipitation affect organic farm soil? The Zimmerman Lab is conducting a controlled microcosm experiment to study how moisture stress and cover crop integration affect soil microbes and their ability to cycle nutrients.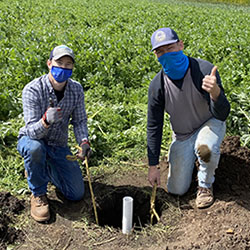 Measuring water cycling at Star Route Farms
AJ Purdy
Like many regions around the world vulnerable to water shortages, farms in California can benefit from having a holistic understanding of changes in water availability to combat the challenge of managing water under a changing climate. In partnership with Star Route Farms we plan to install a suite of sensors to track changes in soil water storage and measure infiltration below plant rooting depths. This equipment will provide a glimpse of how water cycles beneath a farm field. Additionally, the technological capabilities of data loggers allow for remote transmission of real-time observations across the world. Up-to-date data access has potential to inform on-farm management activities and support research efforts at University of San Francisco. Recent projects have focused on improving satellite-based evapotranspiration models with soil moisture observations, developing open-source software solutions to track changes in groundwater storage, and designing more usable drought and hydrologic data products. The equipment installed at Star Route Farms will support similar efforts for years to come. Additionally, there are exciting new opportunities to extract water from infiltration events and measure nutrient loading. This capability can help showcase the value of organic farming practices. Beyond supporting great research, the installation of this equipment will also provide exciting classroom opportunities.
Soil Carbon Inventory of Star Route Farms
Calla Schmidt
Understanding how land-use practices impact soil-carbon storage is fundamental to our understanding of the carbon cycle and critical for mitigating the impact of excess carbon in our atmosphere. The goal of this project is to investigate how different land-management practices impact soil carbon storage on Star Route Farms (SRF).  SRF provides a unique opportunity to understand the impact of land use and soil structure on carbon storage, as it includes land that has been in continuous organic cultivation since the 1970's, previously cultivated grasslands on the coastal bluffs, riparian soils along Pine Gulch Creek, and lagoon sediments on the margin of the property. Each of these environments has unique soil properties and carbon content. Soil core analysis of these sites will provide baseline data to understand changes in soil carbon storage over time and lead to potential insights about which crops and soil management practices are most effective at carbon sequestration on SRF.  These data will be used to create new lab exercises for the Introduction to Environmental Science Lab. A complete soil carbon inventory at Star Route Farm will also provide an opportunity to participate in the Marin Carbon Project, and illustration the potential for carbon sequestration in soils under organic cultivation. 
From Farm to Food Pantry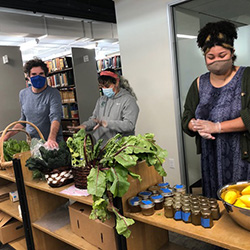 David Silver
Even before Covid-19, a large portion of students at US colleges and universities experienced food insecurity, which means they have neither resources for nor access to nutritious, affordable food. Of course, USF students are not immune to this devastating national trend; a recent survey of USF students found that 20% of students experienced "very low food security" and another 17% experienced "low food security." One way USF has responded to food insecurity is by establishing the USF Food Pantry. Every two weeks, before and during Covid, the USF Food Pantry provides free shelf-stable food items and toiletries to 50-80 USF students. With help from a Star Route Farm Faculty Award, David Silver will work with students enrolled in Community Garden Outreach (ENVA 245) to provide organic Star Route Farms produce and fresh, nutritious meals to students visiting the USF Food Pantry throughout the 2021-22 academic year, including fall, spring, and summer semesters.