Star Route Farms Faculty Award
The Star Route Farms Faculty Award (SRFFA) aims to support the development of academic programming and research at Star Route Farms (SRF). SRFFA will provide grants up to $2500.00 for faculty at the University of San Francisco to develop research, teaching, and/or service projects in collaboration with Star Route Farms. Star Route Farms (SRF; Where We Are - Star Route Farms), is located in Marin County, California, approximately 20 miles north of the University of San Francisco (USF). It is the oldest continually operating certified organic farm in California, and has historic importance in the slow-food movement pioneered in the Bay Area. The property consists of approximately 40 acres of organically farmed land and 60 acres of unfarmed coastal scrub/forest habitat, riparian habitat, and a small creek that drains into Bolinas Bay (Pine Gulch Creek). Pine Gulch Creek is ecologically important for Steelhead Trout and historically was habitat for the endangered Coho Salmon spawning. SRF offers an unprecedented opportunity for faculty and students to engage with natural and agricultural landscapes to extend learning, research, and service experiences beyond our urban campus.
Contact Us
If you are interested in grant resources and research on the farm, please contact April Randle.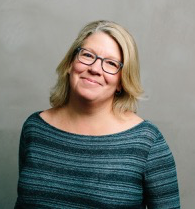 April Randle, Assistant Professor of Environmental Science, is faculty director for Star Route Farms (SRF), College of Arts and Sciences at the University of San Francisco. April's research is broadly focused on how ecological factors shape the behavioral and morphological traits of species and influence species' distributions and interactions. She received her MS at the University of Florida and PhD at the University of Pittsburgh. As SRF faculty director, she helps coordinate academic initiatives and works closely with faculty and the farm manager to execute curricular, research, and service projects. April also chairs the Star Route Farms Faculty Award (SRFFA) committee that reviews research proposals for funding at SRF. She has conducted research at several ecological field stations around the world and helped manage a large tomato genetics research project at the Agricultural Research, Development, and Education Center (ARDEC), Colorado State University.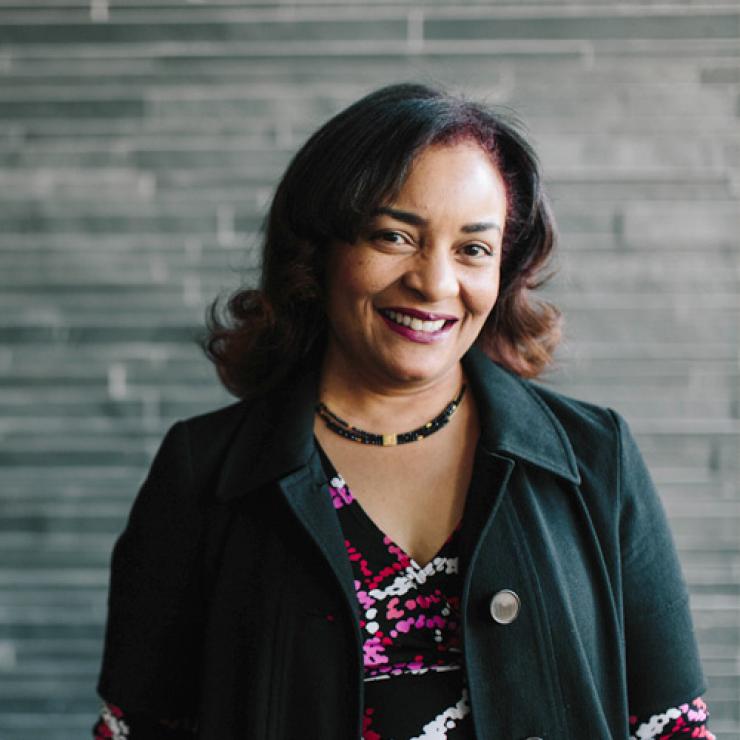 Pamela Balls Organista is Vice Provost, and Professor of Psychology at the University of San Francisco. At the institutional level, Pamela oversees academic programming and research at Star Route Farms for the College and Schools. Pamela completed her Ph.D. in clinical psychology at Arizona State University and postdoctorate at the University of California, San Francisco in the Department of Psychiatry. Her research interests are in the areas of multicultural psychology, preventative and community-based participatory interventions to address health issues in underserved populations such as migrant farm workers and diverse primary care patients. From January 2012 to March2020, she served as Associate Dean for Social Sciences in the College of Arts and Sciences.
Award Recipients
Research on Star Route Farms
Naupaka Zimmerman
The Zimmerman Lab in the Biology Department at the University of San Francisco is conducting research at Star Route Farms on the microbial organisms associated with cover crops. Cover crops are plants that are used to organically replenish the soil in the off season without the use of chemical fertilizers or more disruptive mechanical methods. The farm uses a cover crop mixture of daikon radish, purple vetch, and fava bean during the winter months and further improves soil quality by reincorporating these crops into the soil before planting cash crops in the Spring. The abiotic (non-living) benefits of cover crops are well known, but the makeup and ecological effects of the potentially beneficial microbes that associate with the leaves of these species are still largely unknown. Currently, researchers in the Zimmerman Lab are using microbiological culturing, greenhouse experiments, as well as next generation DNA sequencing technologies (based on the Illumina platform) to identify the species that make up the soil and plant leaf microbiomes. The goal is to better understand how the microbial communities differ between different cover crops and also to work toward understanding the ecological function of the most common microbial species. Working with Star Route Farms has been a remarkable opportunity to advance the scientific microbial ecology research that we do. We also hope that the results we produce will help Star Route and other organic farms to grow their crops more efficiently.
Measuring water cycling at Star Route Farms
AJ Purdy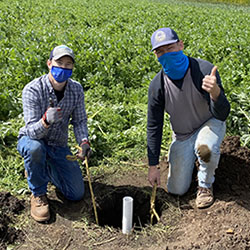 Like many regions around the world vulnerable to water shortages, farms in California can benefit from having a holistic understanding of changes in water availability to combat the challenge of managing water under a changing climate. In partnership with Star Route Farms we plan to install a suite of sensors to track changes in soil water storage and measure infiltration below plant rooting depths. This equipment will provide a glimpse of how water cycles beneath a farm field. Additionally, the technological capabilities of data loggers allow for remote transmission of real-time observations across the world. Up-to-date data access has potential to inform on-farm management activities and support research efforts at University of San Francisco. Recent projects have focused on improving satellite-based evapotranspiration models with soil moisture observations, developing open-source software solutions to track changes in groundwater storage, and designing more usable drought and hydrologic data products. The equipment installed at Star Route Farms will support similar efforts for years to come. Additionally, there are exciting new opportunities to extract water from infiltration events and measure nutrient loading. This capability can help showcase the value of organic farming practices. Beyond supporting great research, the installation of this equipment will also provide exciting classroom opportunities.
Soil Carbon Inventory of Star Route Farms
Calla Schmidt
Understanding how land-use practices impact soil-carbon storage is fundamental to our understanding of the carbon cycle and critical for mitigating the impact of excess carbon in our atmosphere. The goal of this project is to investigate how different land-management practices impact soil carbon storage on Star Route Farms (SRF).  SRF provides a unique opportunity to understand the impact of land use and soil structure on carbon storage, as it includes land that has been in continuous organic cultivation since the 1970's, previously cultivated grasslands on the coastal bluffs, riparian soils along Pine Gulch Creek, and lagoon sediments on the margin of the property. Each of these environments has unique soil properties and carbon content. Soil core analysis of these sites will provide baseline data to understand changes in soil carbon storage over time and lead to potential insights about which crops and soil management practices are most effective at carbon sequestration on SRF.  These data will be used to create new lab exercises for the Introduction to Environmental Science Lab. A complete soil carbon inventory at Star Route Farm will also provide an opportunity to participate in the Marin Carbon Project, and illustration the potential for carbon sequestration in soils under organic cultivation. 
From Farm to Food Pantry
David Silver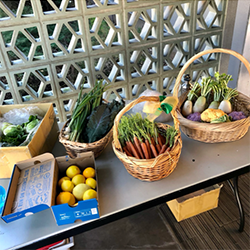 Even before Covid-19, a large portion of students at US colleges and universities experienced food insecurity, which means they have neither resources for nor access to nutritious, affordable food. Of course, USF students are not immune to this devastating national trend; a recent survey of USF students found that 20% of students experienced "very low food security" and another 17% experienced "low food security." One way USF has responded to food insecurity is by establishing the USF Food Pantry. Every two weeks, before and during Covid, the USF Food Pantry provides free shelf-stable food items and toiletries to 50-80 USF students. With help from a Star Route Farm Faculty Award, David Silver will work with students enrolled in Community Garden Outreach (ENVA 245) to provide organic Star Route Farms produce and fresh, nutritious meals to students visiting the USF Food Pantry throughout the 2021-22 academic year, including fall, spring, and summer semesters.