Office Of Sustainability Student Team
Nice to meet you! We at the Office of Sustainability are a combination of students and staff from a multitude of backgrounds, majors, and experiences. Our student team is here to provide support and education to the USF community to reduce environmental harm done by our campus, and to empower community members with life-long green habits and knowledge.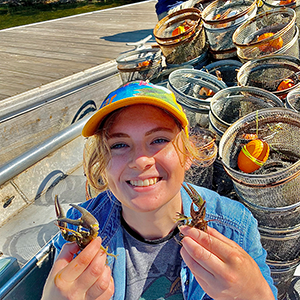 Christina Weatherford
Sustainability Specialist
Howdy y'all! I'm Christina, a senior Biology student studying ecology, community engagement, and environmental studies. I love working at the intersection of science and communication, and hope to pursue field research after I graduate! Fun fact about me: I doodle a lot! Check out my work @christina.doesart 
Read my recent blogpost on Identifying Native San Francisco Plants
---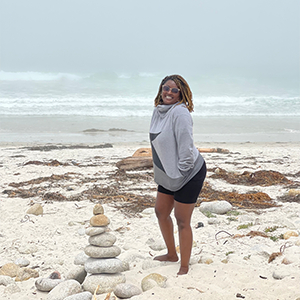 Valere Ossie
Sustainability Specialist
Bonjour! My name is Valere , I am a second year graduate student in Environmental Management. I have an interest in sustainable development and environmental health, helping others to find solutions to create a better life. I see myself as an eco-entrepreneur (long-term goal) or working in a sustainability team for an international company to lower its carbon footprint.  I  love spending good time with good people and watching criminal shows ( I am a nice person, don't worry ;) ! 
Read my recent blog post on Sustainable Travel Destinations.
---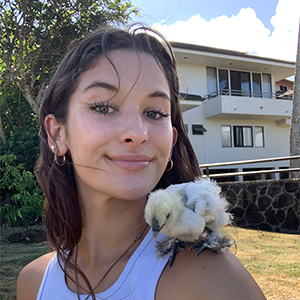 Malia Boksanski
Sustainability Specialist
Hello! My name is Malia Boksanski and I am a third year student double majoring in Environmental Science and Environmental Studies. I am passionate about food justice and conservation efforts here in the Bay Area as well as back home in Hawaii.
Read my recent blog post on How To Have an Eco-Friendly and Sustainable Summer.
Check out my newsletter article on California's Drought 2022.
---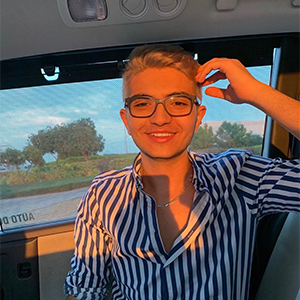 Yazan Tadros
Sustainability Specialist
I am Yazan. I major in business and minor in theatre. I am passionate about helping create brighter futures for the coming generations in terms of equality, equity, and sustainability. Some of my career goals include starting a chain line of successful and sustainable business that will be all fair trade and ethical!
Read my recent blog post on how to have a Sustainable Summer.
---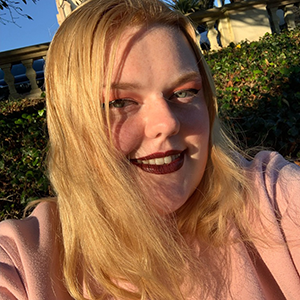 Serena Johnson
Digital content manager
Hey y'all! In the office, I work on social media, designs, website and blog management, and all things digital. I am a design major in my final term, and am passionate about environmental justice, women's issues, and LGBTQ rights. I prioritize mission-focused design and working to build a brighter future. I love reading, art, nature, and spending time with loved ones!
Check out my Portfolio Website!
Peak at my LinkedIn!
---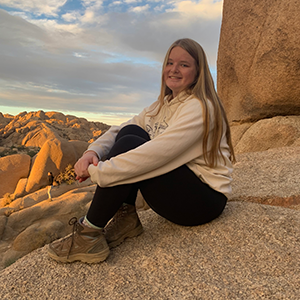 Lauren Crane
Sustainability Specialist
Hello! I'm Lauren and I'm a first year Politics Major with a minor in Environmental Studies and I'm super excited to be working as a Sustainability Specialist here at USF! I'm really passionate about Environmental Justice and would love to pursue Environmental Policy Making in my future. I love getting out in nature and practicing sustainability and can't wait to help bring more sustainable practices to the USF community.
---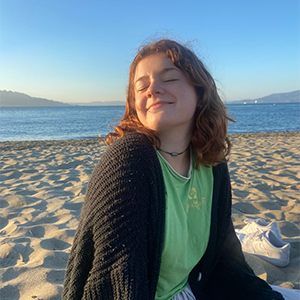 Ana Zurcher
Sustainability Specialist
Hi! My name's Ana and I'm a freshman at USF. I'm studying sociology and I'm very passionate about climate justice and community service. I hope to pursue a law or social work degree after I graduate! Some of my favorite things: being outside, tea, crocheting, pasta, and reading. 
---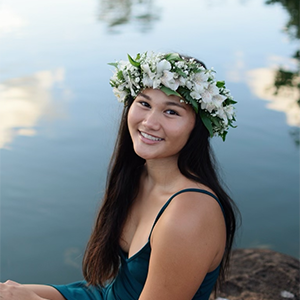 Napua Canales
Sustainability Specialist
Aloha mai kākou! I'm Napua, a second-year Marketing major and Environmental Studies minor. I'm very passionate about giving back to the land that cares for and nurtures us, all while creating friendships and uplifting my community in any way. In my free time I enjoy swimming at the beach and dancing (ballet, hula, & ori Tahiti)! After I graduate, I hope to pursue a marketing career in non-profit organizations or in promotion of renewable energy sources. 
Check out my LinkedIn!
---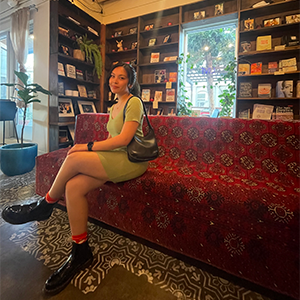 Ciara De Guzman
Sustainability Specialist
Hi I'm Ciara! I'm a Junior Management student with a deep curiosity for Sustainability and its role in our future. My goal is to work in Sustainability for a business that's aligned with my values and puts people and the planet above profit. I'm also a total foodie and love to roller skate with my friends! 
---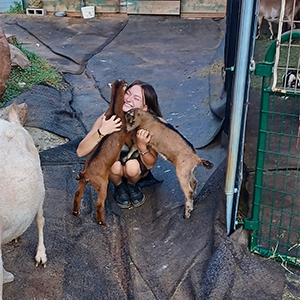 Rachel Steurer
Sustainability Specialist
Hello! My name is Rachel Steurer, I'm a senior environmental studies major from St. Louis, Missouri, and I'm very happy to now be spending my days in San Francisco. Calling both of these places home has shaped me into who I am and how I see this world. I'm grateful to have grown up in an environment where I felt a strong connection to the land and now to be in an environment where I am learning how to advocate for it. I am very excited for the opportunities to come after graduation, where they take me and what they teach me!
---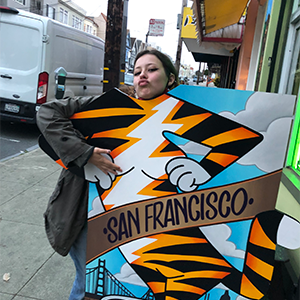 Viola Perfetti
Sustainability Specialist
Hello!! My name is Viola and I am a senior biology student concentrating in ecology and urban agriculture. I really enjoy observing biological systems and getting my hands in the dirt, literally and figuratively. I hope to work in agriculture or urban ecological research. A fun fact about me is that I am obsessed with bugs.
Check out my LinkedIn!