Black Career Expo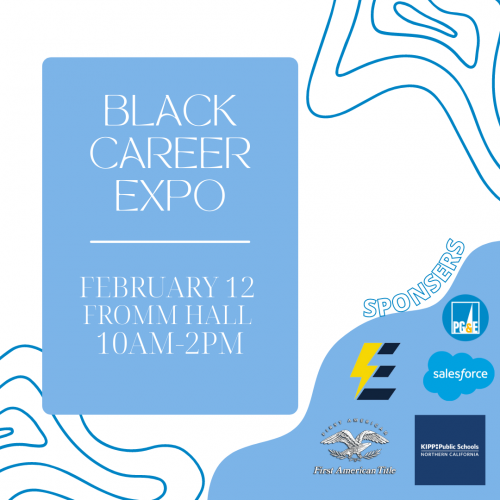 The Black Achievement, Success and Engagement Initiative (BASE) provides a foundation for students to grow, learn, discover and thrive. By offering high-impact, academic and extracurricular programs that center on the unique and yet varied experiences of students of African descent, BASE equips students with the knowledge, resources, skills and support necessary to turn their dreams into reality.
The Black Career Expo, a featured component of BASE programming, allows Black USF students to connect with Bay Area employers, explore a wide range of career paths and job and internship opportunities, and gain advice from Black professionals on successfully navigating workplace environments and creating a fulfilling career path. The event is scheduled to take place on Feb. 12th, 2022 from 10:00am - 2:00pm (PST). Employers are scheduled to meet with students between 1:00pm - 2:00pm (PST).
The Black Career Expo is intended for all Black undergraduate and graduate students currently enrolled in USF's College of Arts & Sciences, School of Management, School of Nursing and Public Health, School of Education, and School of Law. There is NO Registration Fee to participate in the Black Career Expo.
Please note that the University of San Francisco requires face coverings while on campus. USF reasonably accommodates individuals with disabilities. If you need a disability-related accommodation, please contact base@usfca.edu.