Marshall-Riley Living-Learning Community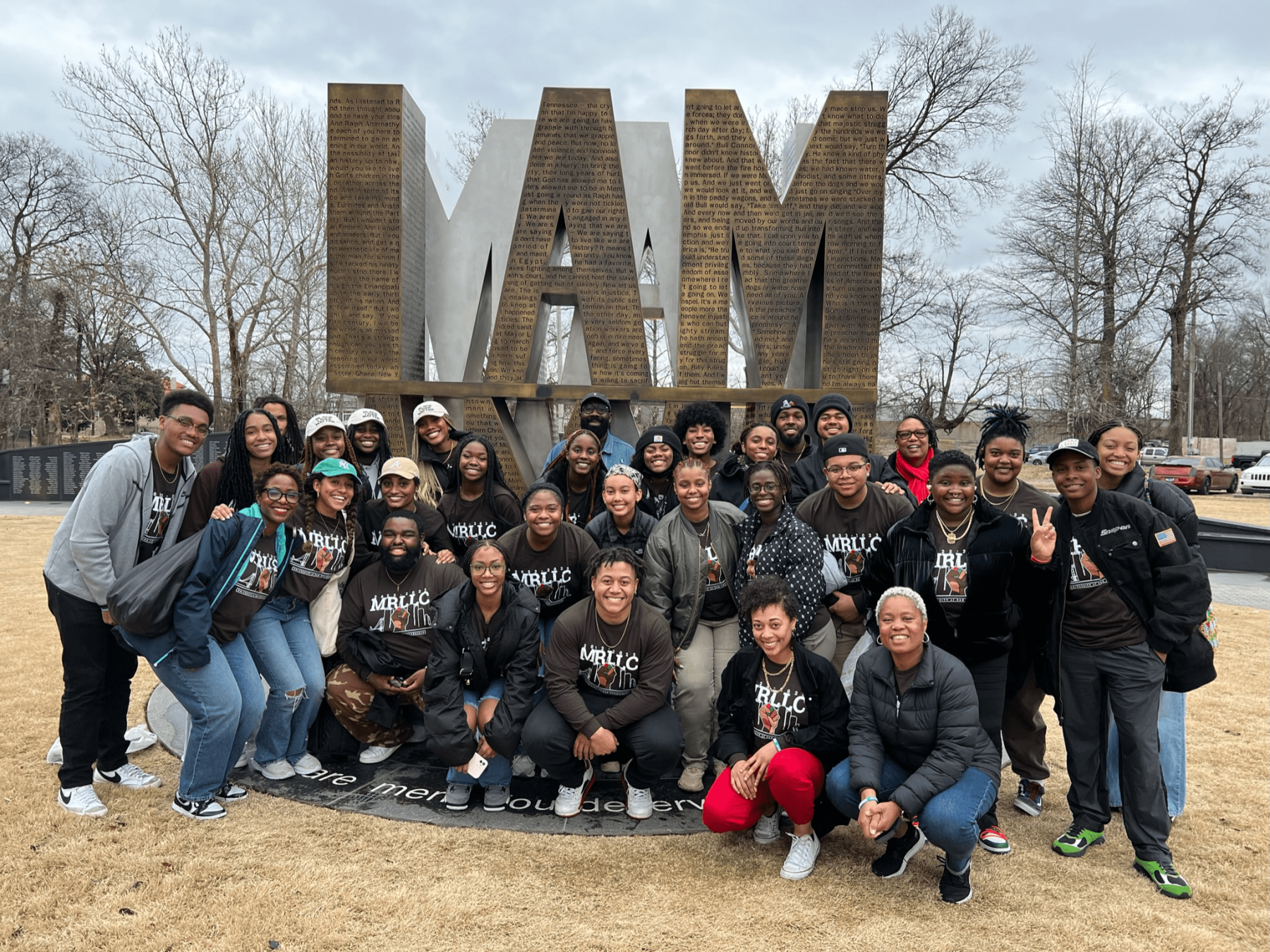 The Marshall-Riley Living Learning Community, located in Toler Residence Hall, offers a fun, supportive learning environment for 20 first-year and 10 second year students to live together on campus; share an interest in the historical, intellectual, and political traditions of Black Americans, and engage with the Bay Area Black community through service-learning classes.
Throughout the year, students will meet and learn from Black faculty across USF, participate in community-building programs, and take courses that examine the construction of race and racial identity, history, politics, art, experiences, and intellectual traditions of Black artists, activists, visionaries, and communities. Students will explore the multifaceted meaning of, "blackness," and the struggles of often marginalized groups to build more healthy and just communities, and learn how to work effectively with local Black identified community groups to document these struggles, preserve their history, and make a lasting contribution.  During intersession, members of the MRLLC will also have an opportunity to visit sacred Black historical sites and communities throughout the deep South on a 10-day Black Heritage Immersion Trip.   
The Marshall-Riley Living Learning Community is a component of the Black Achievement Success and Engagement (BASE) Initiative. 
CORE Requirements Fulfilled
Cultural Diversity (CD)
Community-Engaged Learning (CEL)
Successful applicants will live in the designated space in Toler Residence Hall. All community members are required to enroll in one required African American Studies course each fall and spring semester.
This learning community is a collaborative effort between the African American Studies Program, the Leo T. McCarthy Center for Public Service and the Common Good, and SHARE.
Required Courses
Fall Semester
AFRICAN AMERICAN STUDIES (AAS) 100: BLACK ACTIVISTS & VISIONARIES
Spring Semester
AFRICAN AMERICAN STUDIES (AAS) 200: COMMUNITY ENGAGEMENT: