Brand Guide

What, exactly, sets USF apart from all other colleges and universities? Let's start with this positioning statement:
The University of San Francisco draws on the spirit of its hometown to give students from all backgrounds an education that is personal, intellectually demanding, outcome-oriented, and insistent on the capacity of each person to make an enduring impact on the world.
This statement "positions" us in the marketplace. While we don't use this statement in public communication, it informs everything we do, say, and design.
The USF Brand Personality
USF embodies the spirit of San Francisco: Sharp minds. Big hearts. Independent spirits.
USF also embodies the promise of San Francisco: energy, diversity, optimism, and opportunity that you can't find anywhere else.
If USF were a person, USF would think carefully, listen well, smile often, and care.
If USF were things, they would be these:
A climb up Lone Mountain. A question in class. The poem you write for an engineering project. USF is small classes with professors who know their stuff and know your name. USF is late nights in Gleeson. USF is why? and why not? and says who? and what if? It's ice cream with friends in the Mission. It's boba at Baker Beach. It's a ride on Muni. It's an internship downtown. It's shadowing a nurse in a neighborhood clinic. USF is a practice job interview with your career coach. It's playing basketball in the fall and watching baseball in the spring. USF is an open door. USF is a place at the table. USF is you in the heart of the city that invents tomorrow, surrounded by people who care, working to change the world for the better.
The Four USF Brand Points
At USF, we've developed four "brand points" that set us apart. When you write or design anything at all, please emphasize at least one of these points, either by talking about it or implying it. By doing so, you send a positive message about USF.
San Francisco is the global hub of energy, optimism, progress, and opportunity — and only USF puts you right in the heart of it.
With its nearly unlimited opportunities for learning, research, internships, jobs, and fun, the city is our No. 1 appeal to prospective students.
---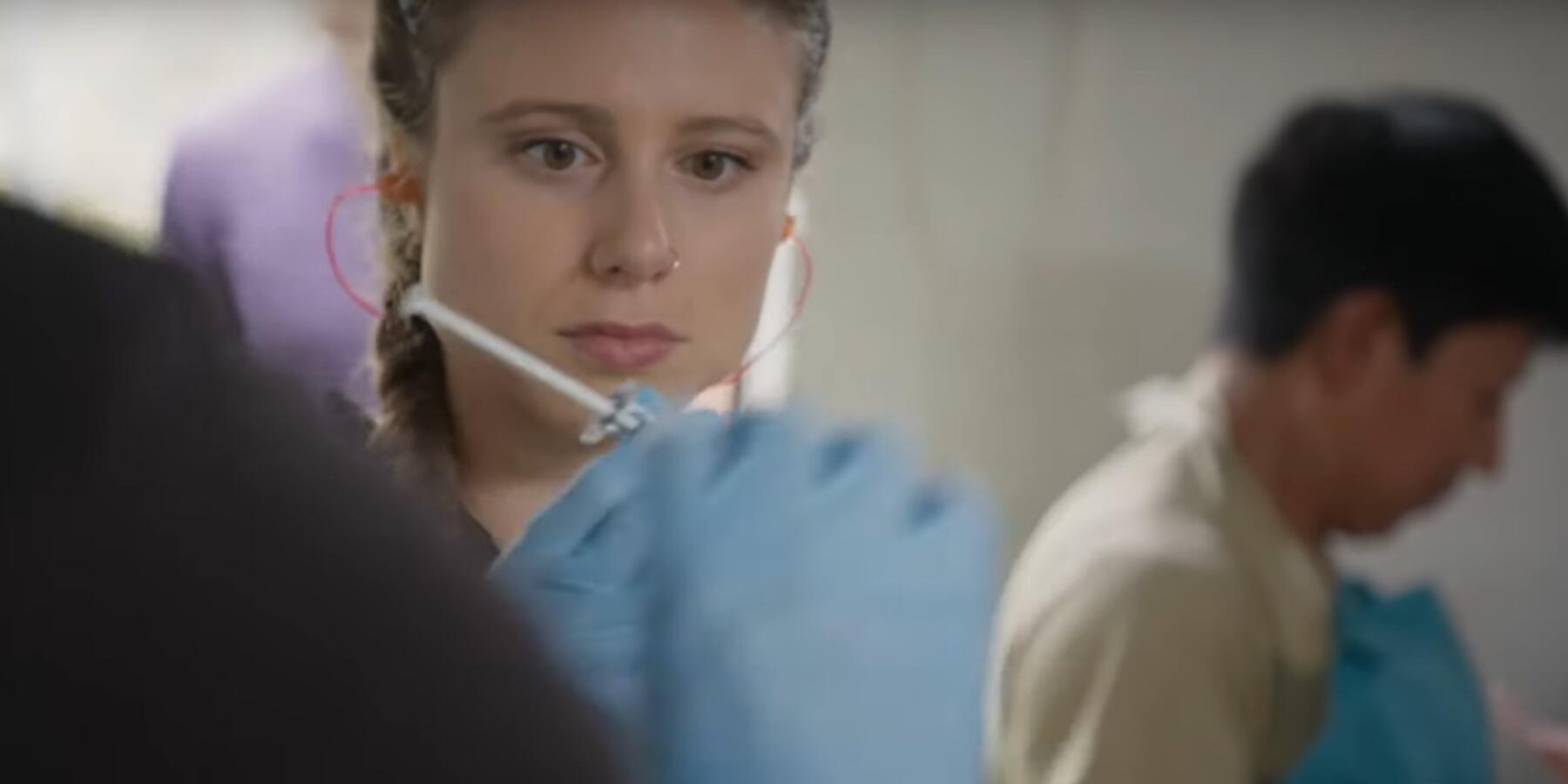 How to Stop the Next Pandemic
Alumna works to prevent an outbreak
Before the world had ever heard of COVID-19, Sarah Ives PSM '15 was working to fight it. Ives is a vaccine consultant at Centivax in San Francisco, working on a universal vaccine that could quell even the most dangerous strains of flu.
"Having the PSM degree from USF was critical in me building my resume to find jobs in the industry in the Bay Area," said Ives. By getting an internship at Distributed Bio, "I began growing my biotech network to meet key people and learn the relevant technologies, getting my foot in the door."
---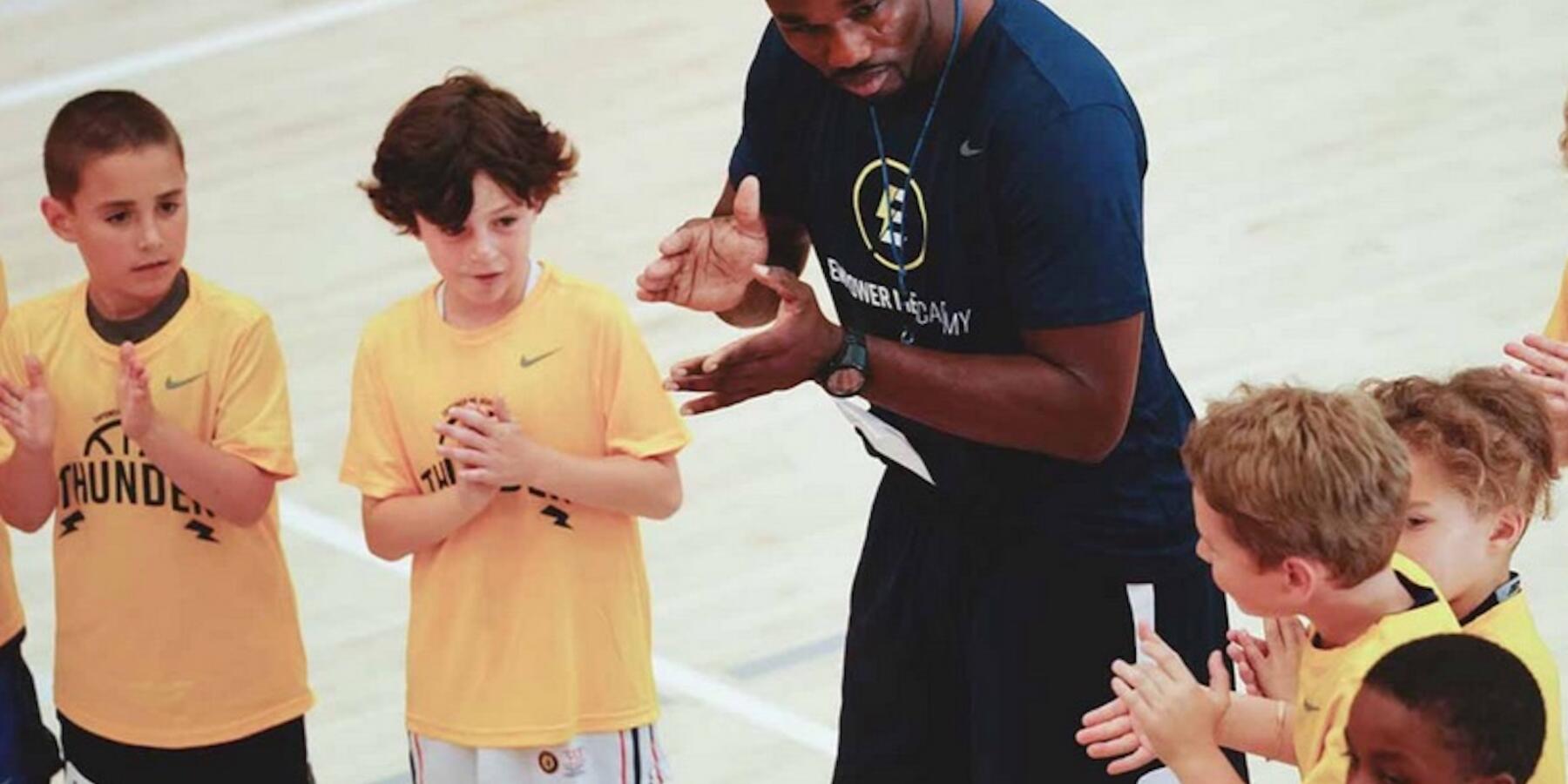 Bigger Than Basketball
USF graduate runs a basketball academy that develops tomorrow's leaders
When former USF basketball captain Jerome Gumbs '06 founded Empower Me Academy for kids in San Francisco, one of his goals was to abolish old coaching methods — yelling, punishment, leading with anger — and create a new way to mentor young people. Today, students in his program are learning more than basketball. They're learning about life.
The USF education is rigorous and personal. We challenge you to aim high — and we help you get there.
At USF, our faculty put teaching first. This means that you study with professors, not with graduate students. In small classes, not big lecture halls. Your professors know their stuff and know your name. They challenge you with tough questions and ask you to assist them with their research. And they help you every step of the way.
---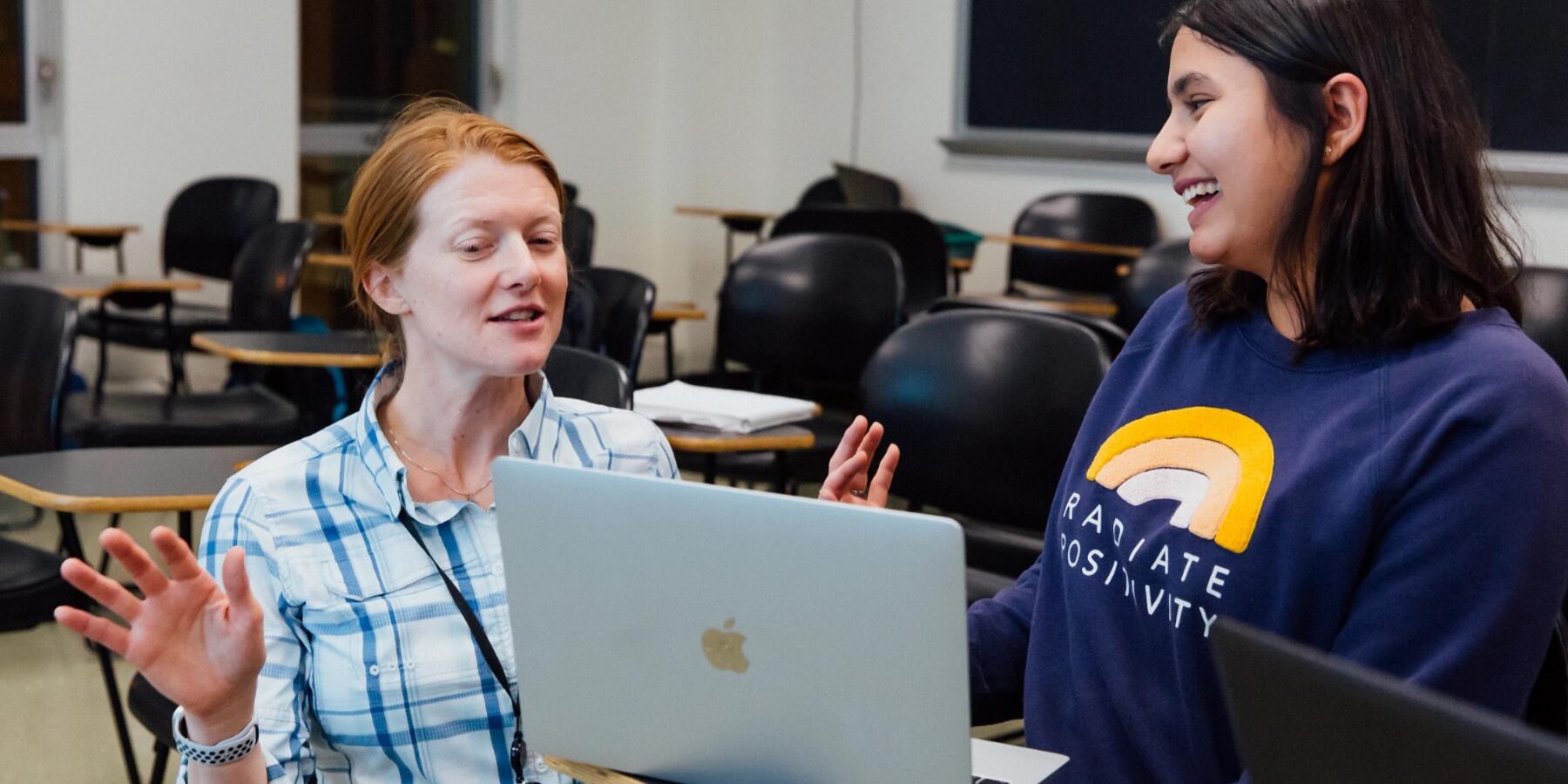 Meet the Teacher Who Asks More Questions Than She Answers
Along with public health, Kelly McDermott teaches vulnerability
Imagine a course in which discussions drift, deadlines shift, there is no textbook, and the professor asks more questions than she answers. Welcome to Kelly McDermott's class.
"Health informatics is a fast-moving field," McDermott says. "No one has all the answers — I certainly don't. So I ask my students a lot of questions. Can big data help curb childhood diabetes? What is the environmental impact of digital health? Can health-care advice delivered via smartphone ever be as healing as a hug?"
The idea, says McDermott, is to model the curiosity and the vulnerability that she'd like to see in her students. "You can't grow with armor on," she says.
---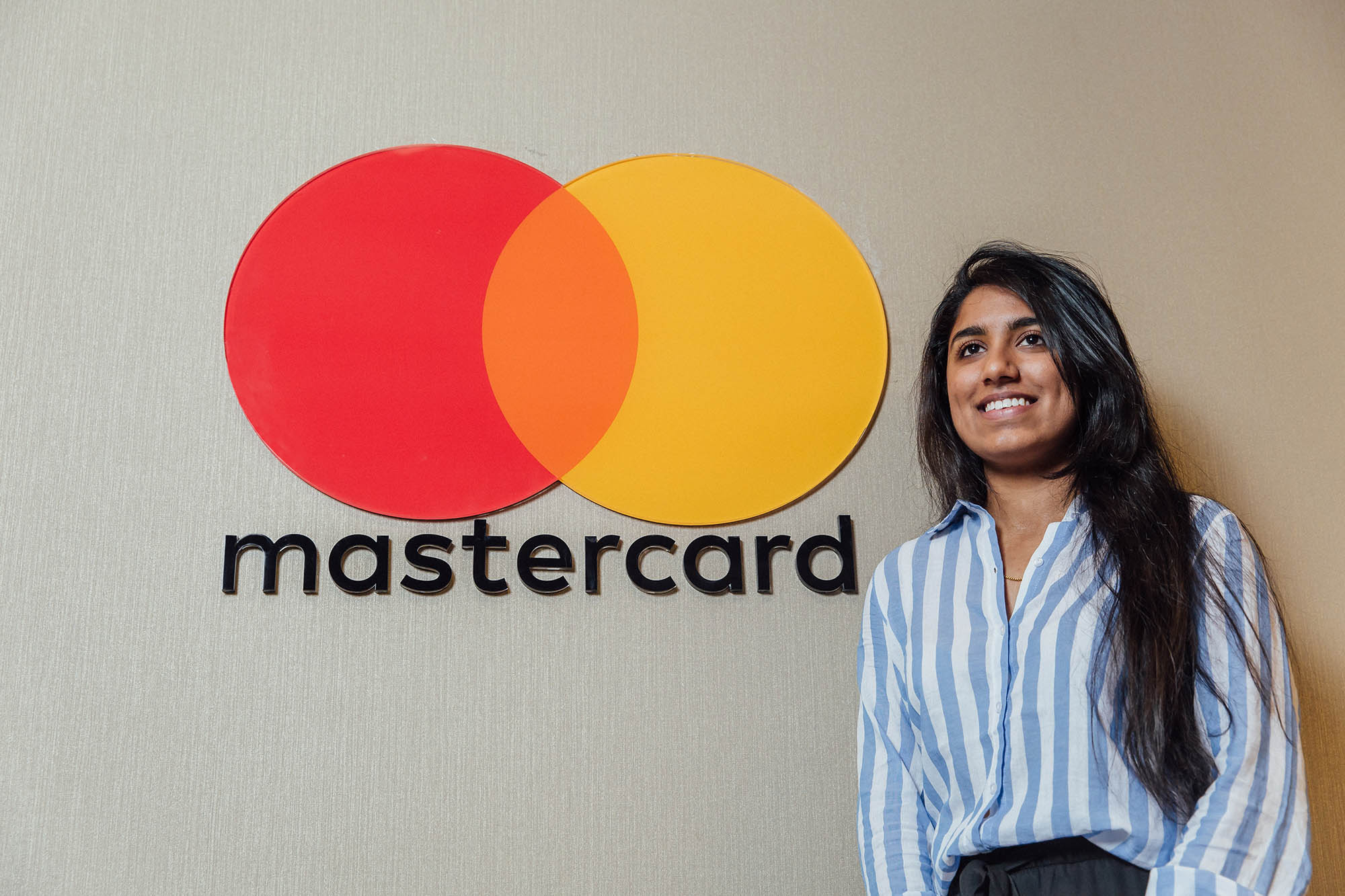 What's the Best Way to Land an Internship?
Ask Chelsy Simran '20. She's a software engineering intern at Mastercard in San Francisco. "Pay attention in your intro classes," she says. "Performing well in an interview falls back to the fundamentals you develop in your first few intro classes. Ask questions and make sure you're getting the material down."
---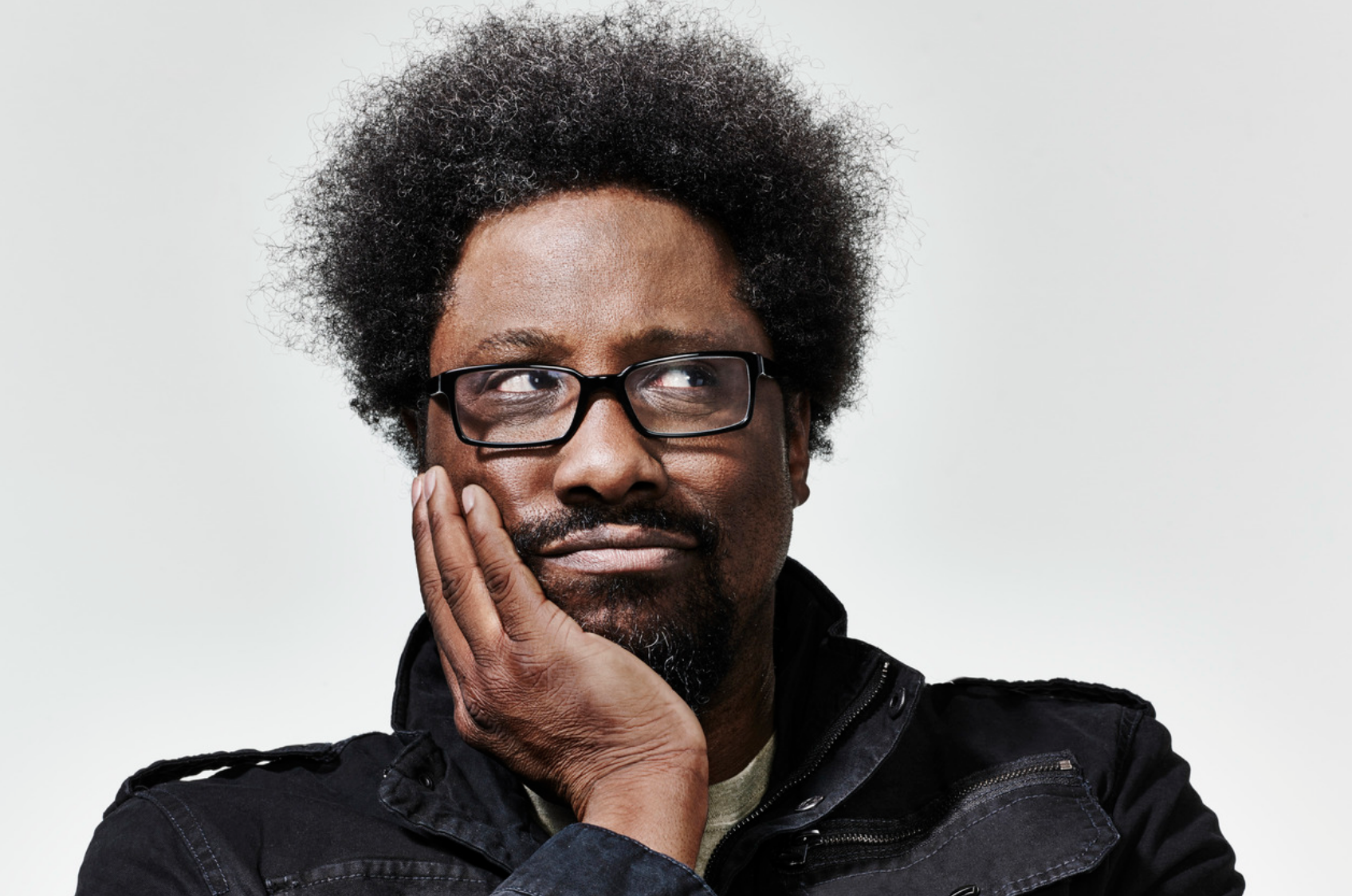 W. Kamau Bell Talks About the Value of Comedy in Times of Crisis
Can comedy save America? Might laughter, often described as the best medicine, heal our political and cultural wounds so that our democracy can flourish?
Join us for a discussion with comedian and television host W. Kamau Bell, this year's visiting artist/scholar in the Honors College, on the uses of comedy in times of seismic social change. Thursday, Nov. 19, 5 p.m. PST.
At USF you gain the professional skills and the cultural awareness you need to succeed in your careers and in your life.
In the tradition of liberal arts education, USF students graduate as citizens of the world. They are curious about everything and ready for anything. They know how to think critically, communicate clearly, and act compassionately. They know how to work on teams. They know how to lead. They are equipped and inspired to change the world in every field and in every community, for life.
---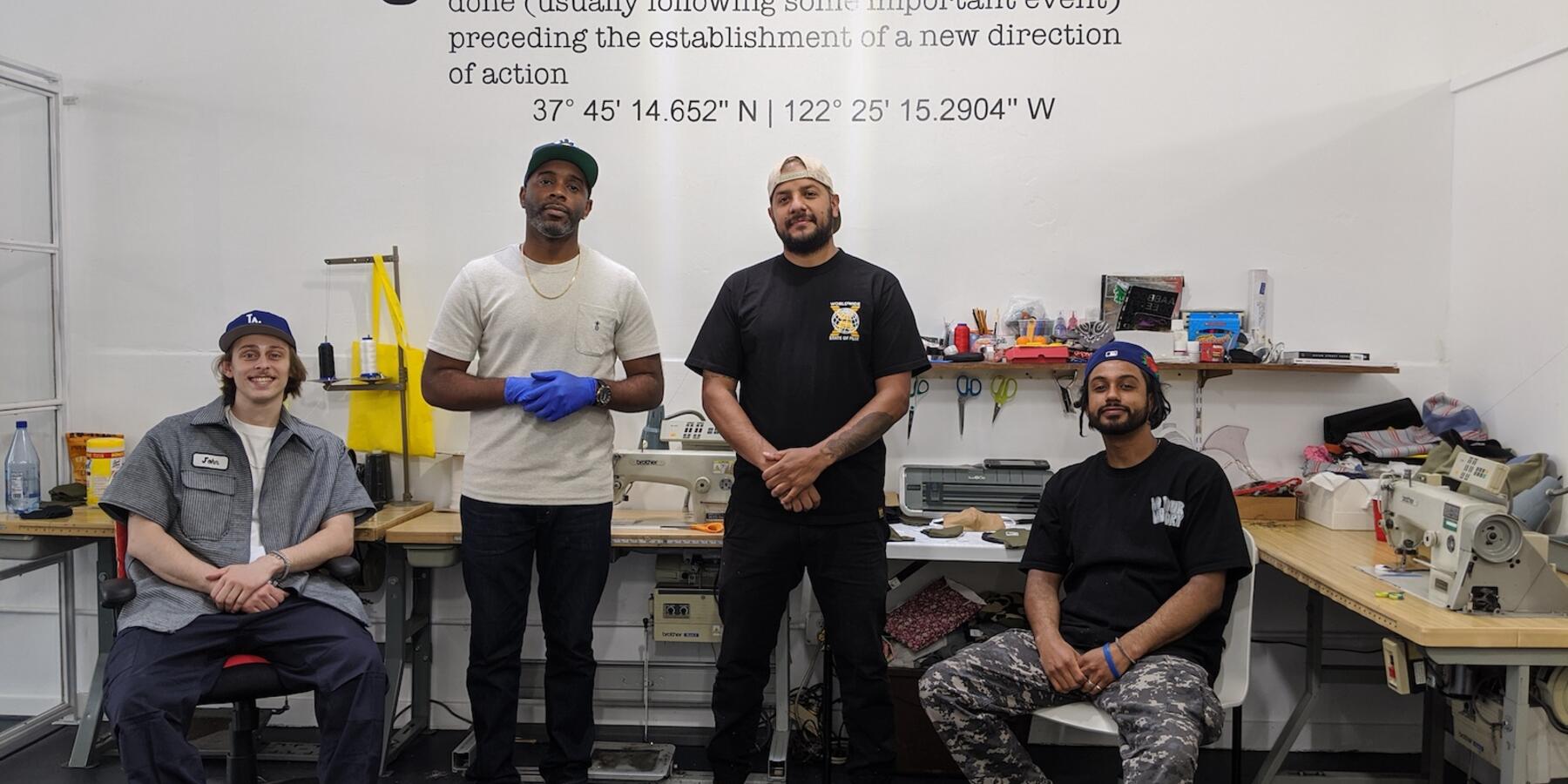 USF Grad Donates Masks in the Mission
He sells them worldwide, gives them away in the neighborhood
Since COVID-19 hit the Bay Area, Herbert Gracia '05, co-owner of a Mission District clothing shop, has been donating one mask for every mask he's sold. So far, he's donated more than a thousand.
---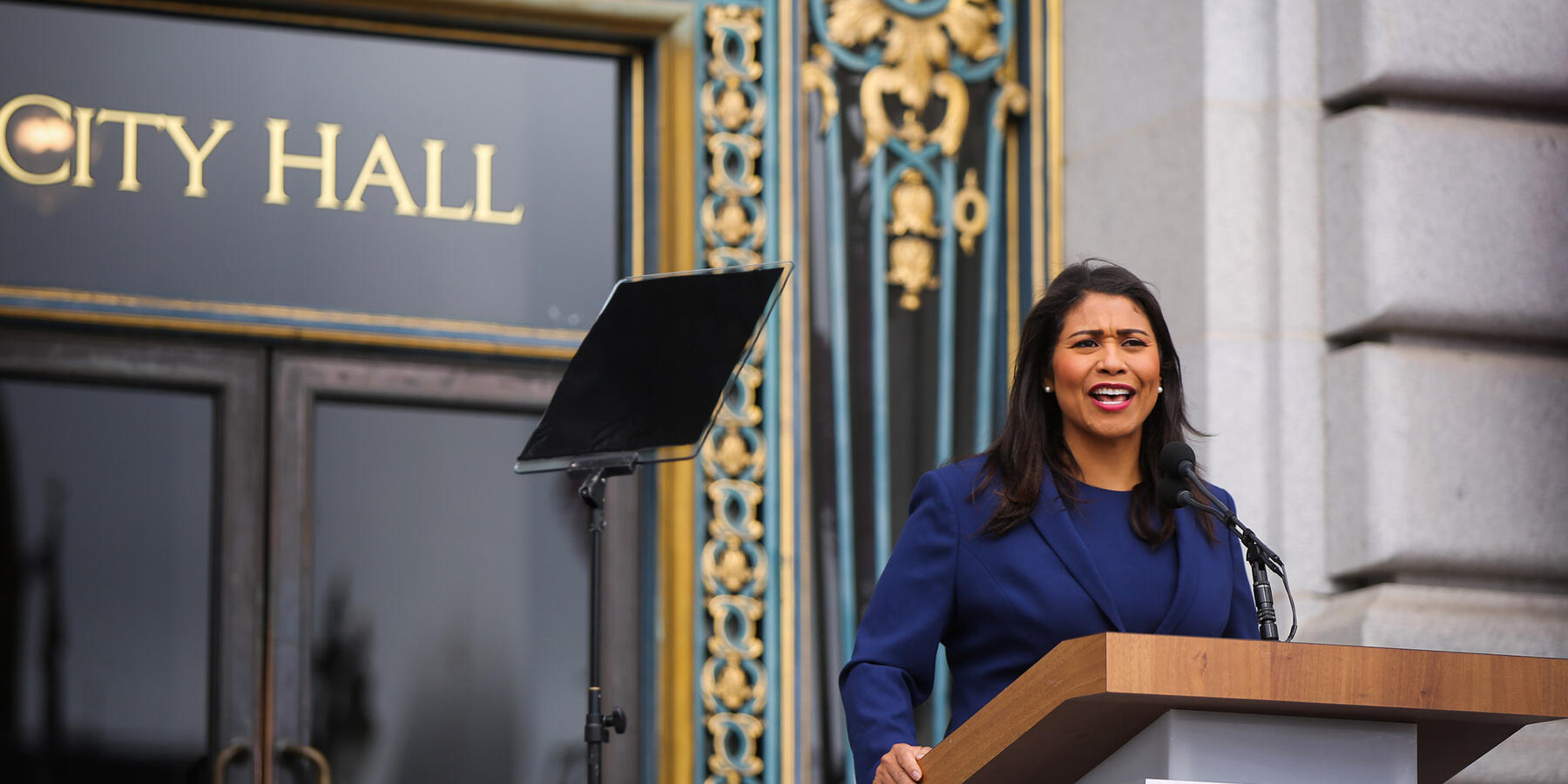 USF Graduate Becomes Mayor of San Francisco
London Breed MPA '13 was sworn in July 11, the first African American woman mayor of San Francisco. Her election makes San Francisco the largest city in the country to have a woman at its helm.
Growing up just a mile from USF, in the public housing project Plaza East in the Western Addition, Breed has devoted her career to improving the city in which she was born and raised. After graduating from San Francisco's Galileo High and then UC Davis, she attended USF's Master of Public Administration program, which trains students to lead in the public and nonprofit sectors. Of her time on the Hilltop, Breed said that "USF emphasized the importance of being a compassionate person, someone who believes that my role in society is to make sure that I'm helping to uplift other people."
True to USF's Jesuit mission, USF students, faculty, staff, and alumni make the world a better place — more fair, more just, and more livable for more people.
USF people pursue the common good in the classroom and in the community. They put their learning to work in service-learning classes and in the many volunteer programs in which USF participates, both across the city and around an increasingly interdependent planet. The idea is to not just change the world after you graduate, but right now — and for the rest of your life.
---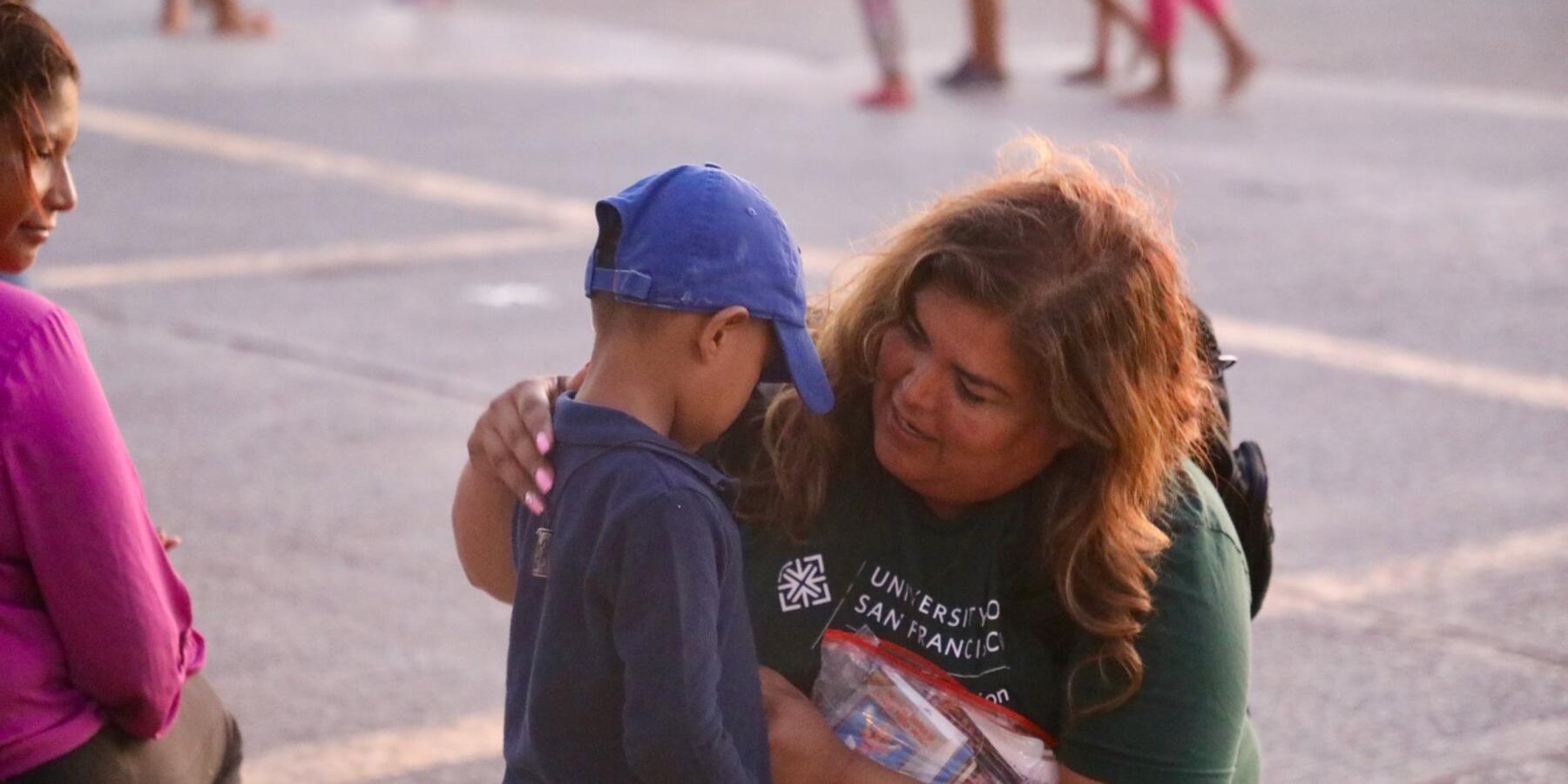 For Those Who Have Less, the Crisis Hurts More
Immigrants hit especially hard by coronavirus troubles, says USF professor
Belinda Hernandez-Arriaga, assistant professor of marriage and family therapy, describes the plight of local immigrant communities — and steps up to help them.
"The crisis hits them especially hard because if they don't have work, they don't qualify for safety-net resources," says Hernandez-Arriaga. "They won't get the stimulus package because they don't have valid work authorization. They can't file for unemployment. I'm the founder of a nonprofit that works with immigrant families and we're getting calls from them wondering how they're going to make it to the next month with no income, no money for rent."
---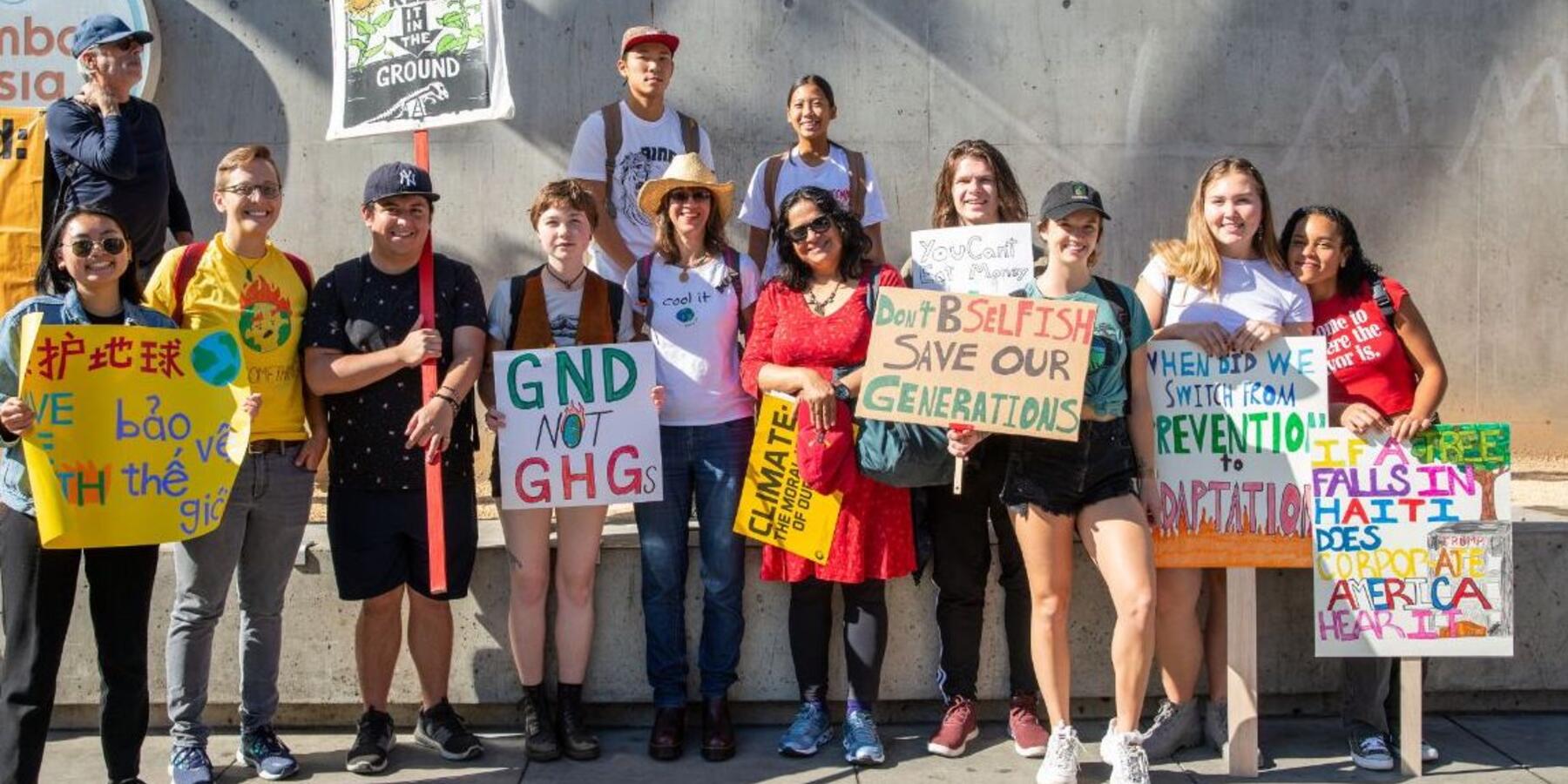 USF Students March to Save the Planet
They join Global Climate Strike to fight fossil fuels and climate injustice
Powered by hope and eager for change, USF students and professors joined the Global Climate Strike on Sept. 20 in the streets of San Francisco. They marched down Market Street from the Federal Building to Embarcadero Plaza, joining millions on all seven continents who marched with one purpose: push policymakers to take immediate action against climate change.
Lisa Farmos '21 said she wants politicians to "pay attention to the science and stop feeding us talking points. I want to see action."
Change the World from Here
"Change the World from Here" is our tagline. "Here" has three meanings. First, "here" is our location in the heart of San Francisco. Second, "here" is our campus, with its atmosphere of welcome! and what if? and why not? Finally, "here" is your own mind, body, and spirit — and the conviction that you really can and should change the world for the better.