Off-Campus Living - Sacramento Campus
Sacramento Campus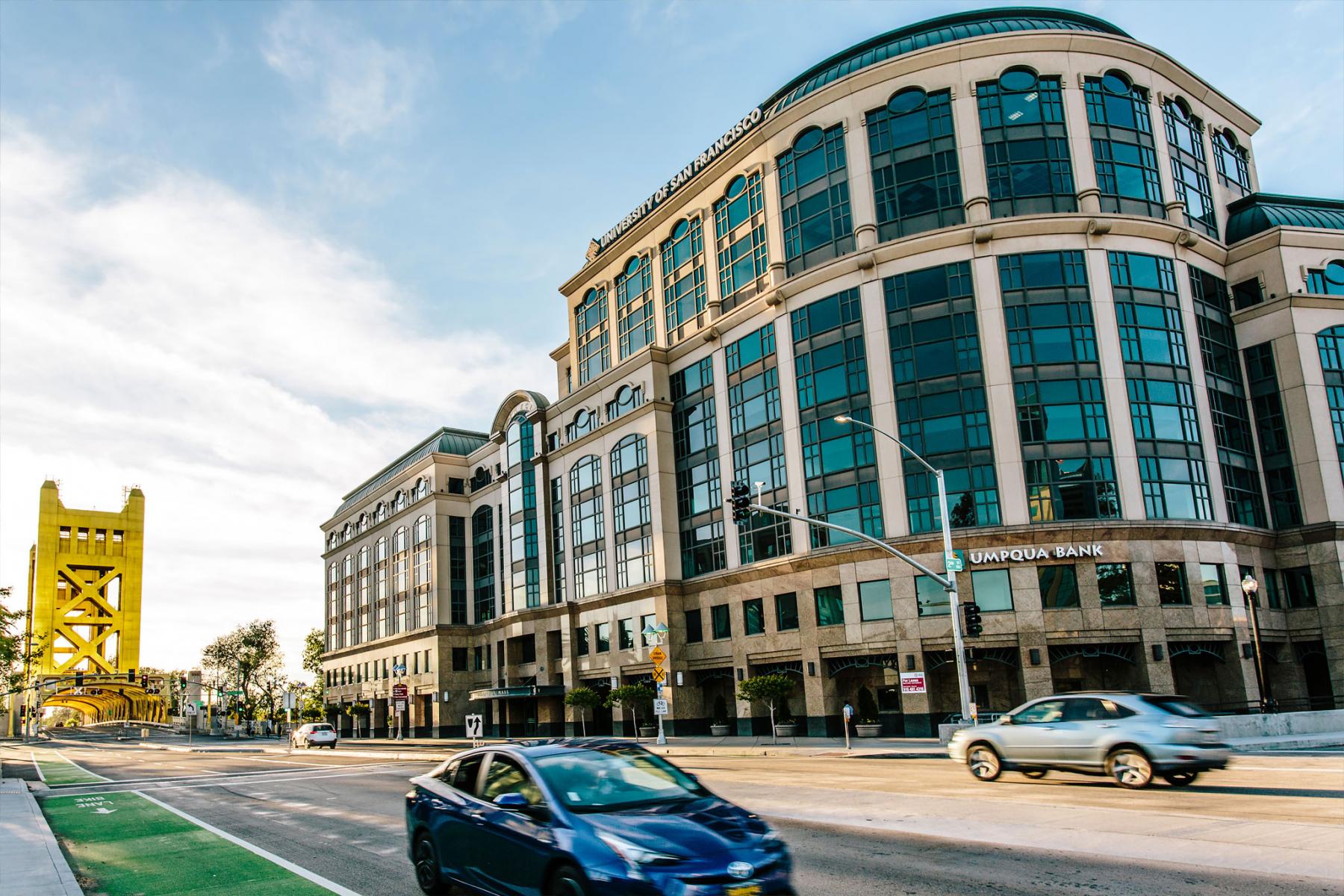 University of San Francisco's Sacramento campus is located in the downtown of Sacramento next to Old Sacramento at 1 Capitol Mall, Suite 100 Sacramento, CA 95814
Some surrounding neighborhoods to keep in mind when looking for housing and a close commute to campus include: 
Southside Park
Midtown
Boulevard Park
Mansion Flats
Neighborhoods a bit further but still in Sacramento include:
New Era Park
Richmond Grove
West Sacramento
Sacramento Rent Averages
 
These are some general averages for you to get a sense of what rent without including utilities or other expenses looks like. Rent averages in Sacramento tend to fluctuate and feel a bit all over the place. That being said, these are rough averages. Meaning, if you want a 1 bedroom apartment and your budget is slightly less than the averages listed, you could still find a 1 bedroom apartment. 
 The best thing you can do to get familiar with the rent averages and prices in Sacramento, or any city, is to look up apartments in the area or city you want to live in and get familiar with the market. By spending time researching what kind of places are available for what prices, you can get a feel for what to expect when you start looking and applying for places. 
$500- 700 private bedroom
$1,500 - 2,000 1 bedroom
$1,300 - 2,000 studio 
Transportation 
Check out Sacramento's Regional Transit (SRT) website to learn more about how to ride, schedules, stops, accessibility services, and more. There are many bus stops located right next to the University of San Francisco's Sacramento campus and surrounding areas
To find more information on the fares, visit SRT Fares
Housing Resources
Facebook Groups