Off Campus Safety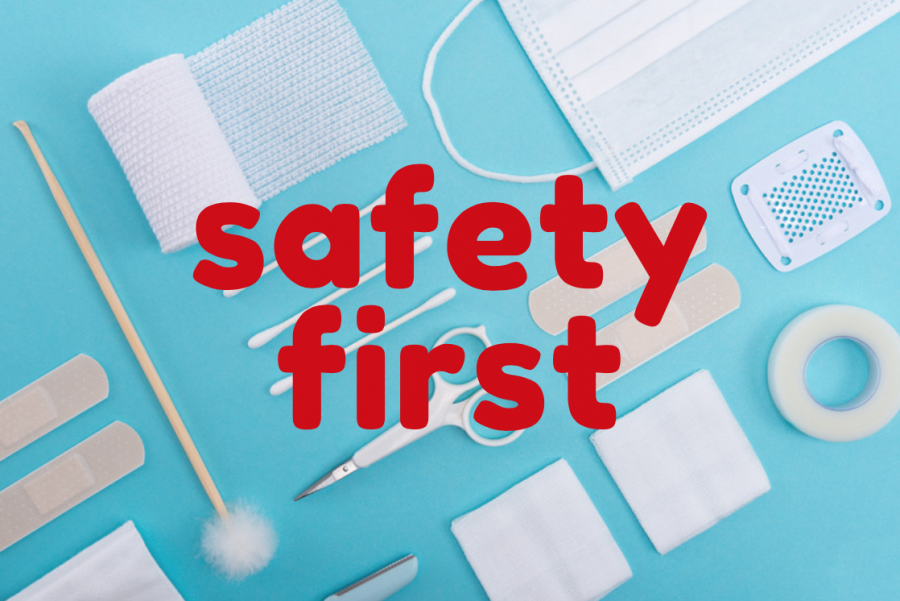 Alert SF
Alert SF is a text-based notification system for San Francisco's residents and visitors. AlertSF will send alerts regarding emergencies disrupting vehicular/pedestrian traffic, watches and warnings for tsunamis, flooding, and Citywide post-disaster information to your registered wireless devices and email accounts. Registrants can also sign up to receive English-language automated information feeds and/or alerts targeted to specific areas of the City
To sign up for Alert SF you can text your zip code to 888-777
Twitter: @SF_Emergency 
@SF_Emergency is the Department of Emergency Management's official Twitter account for emergency public information. In general they provide information on what to do (e.g., avoid the area), what geographic area is impacted, and whether the incident is related law enforcement, fire, transit, or traffic.
Follow them at @SF_Emergency 
Earthquakes 
Earthquakes are pretty common here in San Francisco. In fact, San Francisco is known for its infamous history with earthquakes --- the 1906 Earthquake and 1989 Earthquake. Every day, San Francisco, and surrounding areas experience small (very TINY) earthquakes --- as small as 2.5 magnitudes. It is because San Francisco and surrounding areas lie on several fault lines and the most famous fault line that runs up and down California is the San Andreas Fault Line. Due to its strong history with earthquakes, the people of San Francisco are now thoroughly educated and prepped for earthquakes that may occur! 
Let's Prepare!  
Earthquakes can occur at any moment and it's important to be prepared. You want to stay alert and aware of what's going on at all times. Below is a short Youtube video explaining how someone can prepare themselves before disaster strikes. Take a look! 
Fires
Fires can be prevented very easily if you are careful and aware of your surroundings. Whether you're cooking or lighting a tiny candle, be careful of what's around the flame. In a fire, you're dealing with not only the heat, but the thick smoke that can quickly fill up your lungs and incapacitate you. 
Let's prepare!
These videos will show you what to do when a fire strikes and how to escape it. Watch below! 
First Aid Checklist
You never know when an emergency will strike! Whether it's an earthquake or something as little as a small cut, you need a first aid kit! It's a necessity in every living space. Below is a checklist of what should be in a first aid kit...Take a look! 
First-Aid Basic Care
Antiseptic wipes (BZK-based wipes preferred; alcohol-based OK)
Antibacterial ointment (e.g., bacitracin)
Compound tincture of benzoin (bandage adhesive)
Butterfly bandages / adhesive wound-closure strips
Gauze pads (various sizes)
Nonstick sterile pads
Medical adhesive tape (10 yd. roll, min. 1" width)
Ibuprofen / other pain-relief medication
Antihistamine to treat allergic reactions
Splinter (fine-point) tweezers
Safety pins
First-aid manual or information cards
Wraps, Splints, and Wound Coverings
Elastic wrap
Triangular cravat bandage
Finger splint(s)
SAM splint(s)
Rolled gauze
Rolled, stretch-to-conform bandages
Hydrogel-based pads
First-aid cleansing pads with topical anesthetic
Hemostatic (blood-stopping) gauze
Liquid bandage
Oval eye pads
Medications/Treatments
Hand sanitizer (BKZ- or alcohol-based)
Aloe vera gel (sun exposure relief)
Aspirin (primarily for response to a heart attack)
Antacid tablets
Throat lozenges
Lubricating eye drops
Loperamide tablets (for diarrhea symptoms)
Poison ivy / poison oak treatment
Insect sting relief treatment
Glucose or other sugar to treat hypoglycemia
Oral rehydration salts
Antifungal foot powder
Prescription medications (e.g., antibiotics)
Injectable epinephrine to treat allergic reactions
Tools and Supplies
Knife (or multi-tool with knife)
Paramedic shears (blunt-tip scissors)
Safety razor blade (or scalpel w/ #15 or #12 blade)
Cotton-tipped swabs
Standard oral thermometer
Low-reading (hypothermia) thermometer
Irrigation syringe with 18-gauge catheter
Magnifying glass
Small mirror
Medical / surgical gloves (nitrile preferred; avoid latex)
CPR mask
Steel sewing needle with heavy-duty thread
Needle-nose pliers with wire cutter
Duct tape (small roll)
Small notepad with waterproof pencil or pen
Medical waste bag (plus box for sharp items)
Waterproof container to hold supplies and meds
Headlamp (preferred) or flashlight
Whistle (pealess preferred)
Personal locator beacon
Satellite messenger
Personal Care and Other Items
Insect repellent (plus headnet, if needed)
Hand sanitizer
Collapsible water sink or basin