Black Student Orientation (BSO)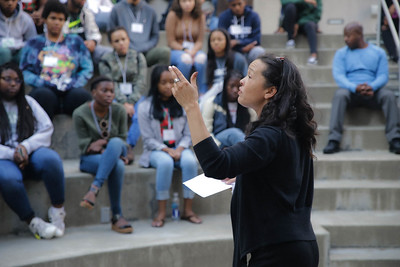 Black Student Orientation (BSO) has been designed by Black students, faculty, and staff to welcome new Black students to the University of San Francisco Black Experience.
Join us for a full day orientation designed to create a smooth transition to college life, acclimate students to on and off-campus resources, address the needs of African American/Black students at USF and build community with Black students, faculty, and staff.
Students and family members that would like to participate in BSO should register for Orientation and select the BSO special orientation program.
BSO Schedule 
 
Thursday, August 13*
10 AM - 5 PM
BSO Welcome Center
10 AM - 12 PM
BSO Move-In 
4 PM - 5 PM
Campus Tours
5:30 PM - 6:30 PM
Student & Family Reception
6:30 PM - 7:30 PM
Welcome Ceremony
7:30 PM - 8:30 PM
Family Social Hour
7:30 PM - 8:30 PM
Student Meetup
*The schedule is subject to change. 
Friday, August 14*
9 AM - 9:30 AM
Continental Breakfast
9:30 AM - 10 AM
Student Welcome
10:10 AM - 11:55 AM
Concurrent Workshops
12 PM - 1 PM
Lunch 
1:10 PM - 2 PM
Concurrent Workshops
2:10 PM - 3:10 PM
Community Panel & Discussion
3:15 PM - 5 PM
Closing Charge & Reception
7 PM - 9 PM
Optional Student Outing
If you have any additional questions, please contact orientation@usfca.edu. 
For students who have disabilities, please contact Student Disability Services via email at sds@usfca.edu, or by Phone: (415) 422-2613.
Certain events will be photographed and/or video recorded for archival, educational, and related promotional purposes. By attending or participating in this event, you grant USF the full unrestricted rights to your photograph, voice and likeness in any manner or media whatsoever worldwide for educational marketing purposes. If you do not wish to be photographed or video recorded, please inform the camera person at the start of each event.