Black Student Orientation (BSO)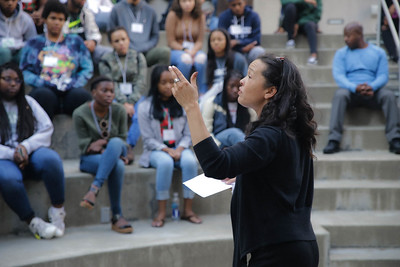 Designed by students, faculty, and staff, BSO introduces new Black and Multiracial students to USF.
Join us for a family reception, community-building activities, and a full day of orientation workshops.
BSO helps students make a smooth transition to college life, acclimate to on- and off-campus resources, and get to know the rich and diverse Black-Identified community at USF.
BSO Fall 2022 Schedule: Date(s) Saturday, August 13 at 1 PM - 3 PM & Friday, August 19 from 10 AM to 4 PM.
NOTE: These dates are subject to change. Should timing need to change, in accordance with public health guidance, we will communicate adjustments in as timely a fashion as possible.
If you have any additional questions, please contact
orientation
@usfca.edu
.
Accessibility and Special Accommodations: USF accommodates individuals with disabilities. If you need a disability-related accommodation or wheelchair access information, please contact New Student & Family Programs at (415) 422-5550  or orientation@usfca.edu.
Certain events will be photographed and/or video recorded for archival, educational, and related promotional purposes. By attending or participating in this event, you grant USF the full unrestricted rights to your photograph, voice and likeness in any manner or media whatsoever worldwide for educational marketing purposes. If you do not wish to be photographed or video recorded, please inform the camera person at the start of each event.