Dons On Demand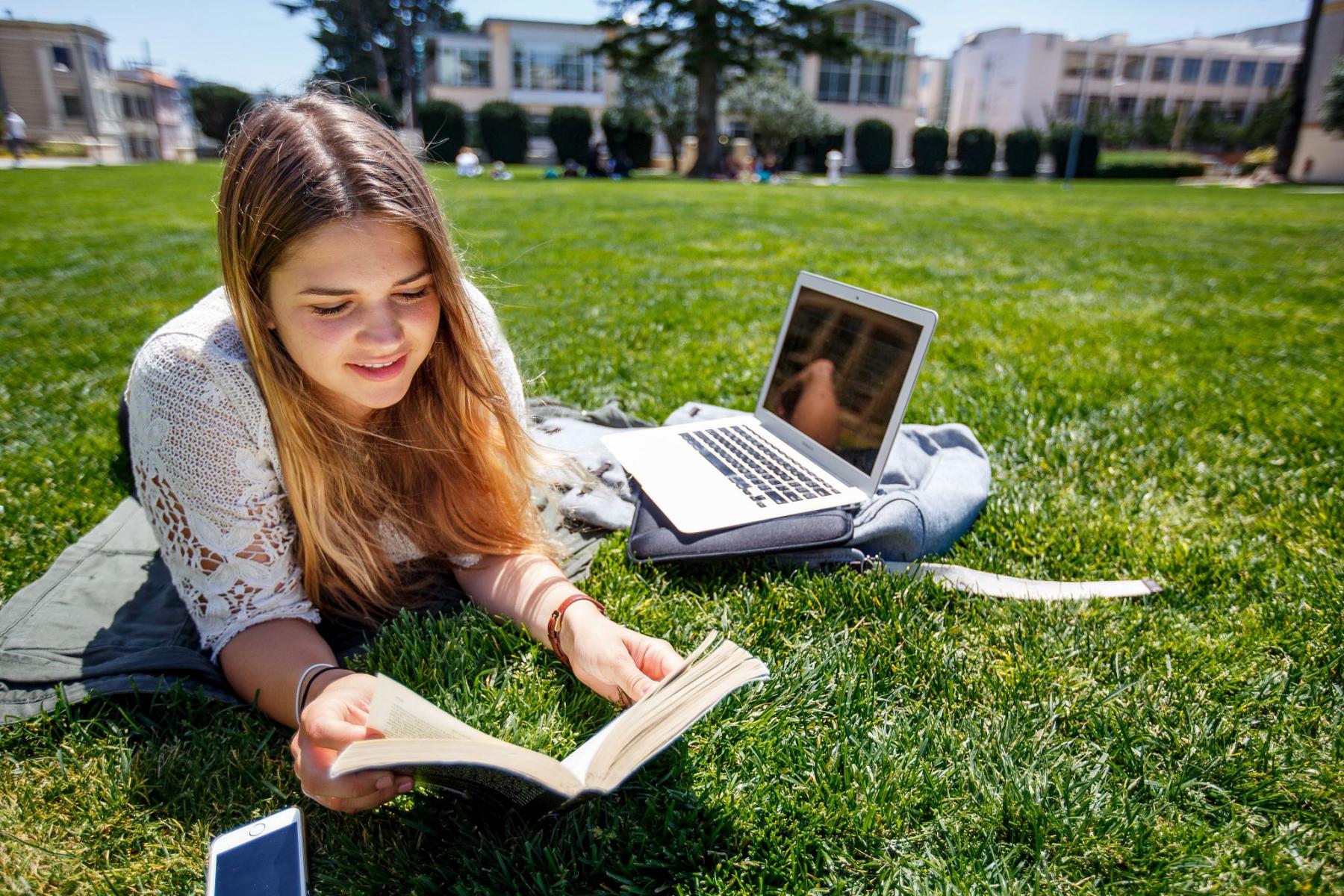 To connect new students and family members to the many resources our university provides, we've created a series of 30-minute online workshops to support your transition to USF. Whether you are learning how to finance your degree or want to learn more about getting involved, you will find an entire community of resources and support services at USF ready to welcome you and support your transition.
Our workshops will run from July 7–22.
Please click the workshop title to sign up or access the workshop at the start time. 
| WORKSHOP  | DATE | time  | Description |
| --- | --- | --- | --- |
| Gleeson Library | Wed. July 7 | 11 AM | Participants will learn about various resources and services they can access through Gleeson Library, including course reserves, electronic articles and eBooks, and more! Get a jump start on learning how to book one-on-one research consultations with a librarian, and preview our Fall services, including booking study rooms on campus. |
| Leo T. McCarthy Center for Public Service and the Common Good  | Thurs. July 8 | 1 PM | The Leo T. McCarthy Center educates leaders committed to lives of ethical public service by implementing academically rigorous programs, cultivating authentic community partnerships, and fostering transformational experiences. Meet and learn from Center staff and students about community-engaged learning programs and various public service opportunities to get involved in building an equitable and just world. |
| Student Financial Services | Thurs. July 8 | 4 PM | The USF Office of Student Financial Services consists of financial aid, student employment, and student account administrators that help students achieve their educational potential by awarding and disbursing monetary resources and coordinating billing and tuition services. Participants will learn about the services offered by Financial Aid, Student Accounts, and Student Employment. |
| The Learning, Writing, & Speaking Centers | Fri. July 9 | 12 PM | The Learning, Writing, and Speaking Centers (LWSC) provide individualized support to assist students in better understanding course material and to aid them on their path to success. Participants will learn more about these resources and all academic support services available to them. |
| Center for Academic & Student Achievement | Mon. July 12  | 2 PM | The Center for Academic and Student Achievement (CASA) is your home for compassionate academic and personal support that promotes holistic student development. Learn about how academic success coaches empower students through coaching to achieve academic success and ways to connect with your success coach. This session will also provide an overview of the Student Hub, a virtual planner with features to support and facilitate your personal and academic success here at USF. |
| Thacher Galley | Tues. July 13 | 11 AM | Located in the Gleeson Library, the Thacher Gallery at USF presents 5 art exhibitions a year. Join us for ART HOUR, a fun, easy artmaking session led by USF Art History/Arts Management alumna Delaney Gibbons. Using household supplies, we'll collage with colors to create a vision board. All art levels welcome! Participants will also visit our current student exhibition and get a sneak peek at our upcoming exhibitions focused on environmental justice. |
| Explore Your Path Portal | Wed. July 14 | 1:30 PM | In this workshop, participants will learn how they can use the Explore Your Path portal to clarify their interests, skills, personality, and values, and identify majors and minors that they would like to investigate further. Open to students from all majors. Click here to access Powerpoint Slides.  |
| Health Promotion Services (HPS) | Wed. July 14 | 4 PM | Participants will learn about HPS the services and programs offered to all students living on and off-campus. This includes access to health care, health insurance, and immunization requirements, Not Anymore online learning module, and other programs and events we offer. |
| Title IX Office | Thurs. July 15 | 11 AM | The Title IX Office strives to maintain and strengthen a campus climate that fosters mutual respect and inclusivity for all community members. Sex and gender discrimination is prohibited and not tolerated at USF and has policies and procedures in place to respond to, remedy, and prevent such behavior. Learn how to report incidents of sex or gender discrimination, including sexual harassment and sexual violence, and hear about campus and community resources available and accountability options. |
| Counseling & Psychological Services (CAPS) | Thurs. July 15 | 1 PM | Counseling and Psychological Services (CAPS) provides students with mental health services that allow them to improve and maintain their mental well-being. Learn more about the different services CAPS offers and how to access them. |
| Student Organizations, Greek Life, & Student Events - Student Leadership & Engagement (SLE) | Thurs. July 15  | 2 PM | Looking for ways to get involved at USF? Explore 100+ student organizations, including student government, Greek life, cultural organizations, academic and professional groups, and more. Participants will also learn about campus events, leadership programs, and how to keep up with what's happening at USF. |
| University Ministry  | Mon. July 19 | 11 AM | University Ministry welcomes students of all faiths, beliefs, and identities to connect their faith, spirituality, and values with social justice in order to discover your particular vocation in life. To be Jesuit-educated means you ask big questions, go deep, and live with meaning and purpose. University Ministry is here to help you develop that part of yourself that connects your greatest gifts with the world's greatest needs. |
| Leadership & Student Government - SLE | Mon. July 19 | 4 PM | Want to hit the ground running this fall and discover what leadership looks like as a student at USF? Find out more about what opportunities are open to new students to lead and create change in our community as soon as you get here. |
| Center for Global Education | Tues. July 20 | 1 PM | The Center for Global Education is dedicated to the development of academic and immersion programs throughout the world and the creation of an educational environment at home and abroad where students are challenged and inspired to enhance their social and intellectual awareness by exploring different cultures, lifestyles, values, and beliefs. Attend our session to learn about the different international opportunities available to you during your time as an undergrad here at USF! |
| Office of the Dean of Students | Tues. July 20 | 2 PM | Overview of what resources are offered by the Office of the Dean of Students. |
| Career Services Center | Tues. July 20 | 4 PM | Learn how to partner with Career Services before even setting foot on The Hilltop! In this workshop, we'll get you started on LinkedIn to connect with USF's 80,000+ alumni and show you how to launch your exclusive Handshake account to start looking for part-time jobs and internships. |
| Koret Rec Sports | Wed. July 21 | 11 AM | Participants will learn about various student programs offered through the Koret Center- Club Sports, Intramural Sports, Welcome Weekends, Outdoor Adventures, Group Fitness Classes, and more! |
| Student Housing & Community Living  | Wed. July 21 | 5 PM | Student Housing oversees the process for on-campus housing room selection and billing as well as customer service aspects provided at hall front desks and in UC5. Community Living focuses on residential support and connection for both on-campus and off-campus students. |
| Pre-Health Professions Advising  | Thurs. July 22 | 1 PM | Pre-Health Professions Advising at the University of San Francisco supports students applying to health professional school (medicine, dentistry, physical therapy, pharmacy, physician assistant, optometry, and more). We will talk about all the resources you need to be successful in your first semester (and beyond) at USF. |
| Cultural Centers | Thurs. July 22 | 5:30 PM | USF's Cultural Centers include the Gender & Sexuality Center and the Intercultural Center. Both serve as spaces for building community and providing student-run programs that explore social issues and identity. Participants will be introduced to the types of programs we offer and learn how you can connect to the Cultural Centers focus on social justice as an incoming USF student. |