Financial Literacy
The Office of Financial Aid provides interactive counseling tools to connect students with financial resources. We are committed to providing students with information and resources to manage their finances and educational debt. And ensuring students know how to budget, invest, and borrow will help students make better financial decisions. Therefore, we offer financial literacy information to help educate our students and families and assist them in making informed decisions to reach their financial goals.
We have partnered with WhichWay, a financial literacy platform designed to help students understand how to manage personal finances and money. WhichWay is a free, web-based resource for students and alumni to learn the concepts important to financial literacy and wellness. WhichWay offers a series of short course modules designed to educate students on topics such as the basics of budgeting, setting goals, understanding credit and applying for financial aid. To take advantage of the WhichWay learning environment, follow the quick start guide.
WhichWay Registration Details
Scan the QR code below to register or you can register at WhichWay.org.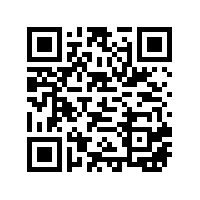 Click "Register Now!"
Select "Yes, I have a code" and enter the 4-digit access code (6301).
Provide your name, CWID, and email address.
Verify your account. After you click Send Verification Code you'll receive an email with your verification link. If you don't see the email, please check your spam folder.
Pick a username. You can make up your own or use the prepopulated suggestion.
Click the "Let's Get Started!" play button to access your modules.
Note: If at some point you cannot remember your password or are locked out, please email the WhichWay Service Desk at servicedesk@whichway.org. Then be on the lookout for an email containing instructions on how to regain access.
Additional Resources
Glossary: Find definitions to important words often used in the financial aid process.
Loan Repayment: Find important information about repayment plans and repayment calculators to help you understand what loan repayment means.