How to Write for the USF Website
Need to write words for the new website? 
Because USF is different from other universities, our new website sounds different. Instead of talking about ourselves, as most universities do, we speak to the reader about the reader. And instead of talking about "excellence," as most universities do, we show excellence.  
In your text for the USF website, please write with nouns and verbs and facts, not with adjectives
and adverbs and opinions. Please be concise. Please be specific. Please tell your reader what to do.
The passages below are introductions. They tease the details that follow. Please note how the USF introductions speak to the reader but seldom use the word "you."
School of Law
Typical university website:
Since 1916, the Springfield School of Law has been committed to providing resilient students with a premier education in the practice of the law. Whether your interest is intellectual property or immigration, criminal law or taxation, we are dedicated to innovatively offering a rigorous legal education that is designed to help diverse graduates think critically and meet the needs of clients today and society tomorrow.
New USF website:
Challenge current legal systems. Question the status quo. Join the community in which justice is served daily.
Global Education
Typical university website:
At Springfield, our mission statement makes clear the University's dedication to not only serving the community and the nation, but also the world. We believe that understanding global issues is essential to citizenship in a changing world. Since 1916, the University has been committed to providing diverse students with a premier global educational experience. From vibrant study abroad options to a robust, inclusive, globally inspired curriculum, Springfield is passionately dedicated to an international vision.
New USF website:
Come find the world on our campus. Study with students and professors from all over the globe. See the world through different lenses. Study abroad for a week or for a year. Engage a planet in which everything is connected and on which everyone matters. 
Fitness and Recreation
Typical university website:
You have big dreams. At Springfield, we'll help you fulfill them. Exercise is vitally important, but it can be difficult to find a place for it. As a student, you need a place to call your own. From swimming to soccer, free weights to table tennis, yoga to basketball, the Springfield Health and Recreation Center is the best possible place to pursue your passion and empower your purpose.
New USF website:
Break a sweat. Get your feet wet. Join a team. Make friends. Exercise your body, mind, and spirit at Koret Recreation Center.
City Planning, BA
Typical university website:
City Planning at the University of Springfield has been designed with our sights set firmly on the future. We are dedicated to providing diverse students with a bold, interdisciplinary education in a dynamic, urban environment. In our distinctive City Planning program, world-class faculty are committed to accompanying nimble, responsive students in humane, ethical projects that allow inclusive excellence and transformative outcomes.
New USF website:
Work on real projects with practicing professionals. Plan community centers, parks, and other spaces that serve the common good. Learn in the city. Learn from the city.
Engineering 103
Typical university website:
This intentional class is designed to provide diverse students with collaborative opportunities within the context of a dynamic, reimagined, experiential education.
New USF website:
Roll up your sleeves and build an electric car in 15 weeks.
Passion for Justice
Typical university website:
At the University of Springfield, we are actively committed to promoting justice by critically, thoughtfully, and innovatively addressing inequities.
New USF website:
Come pursue justice in the classroom and in the community.
Culture of Inclusion
Typical university doormat: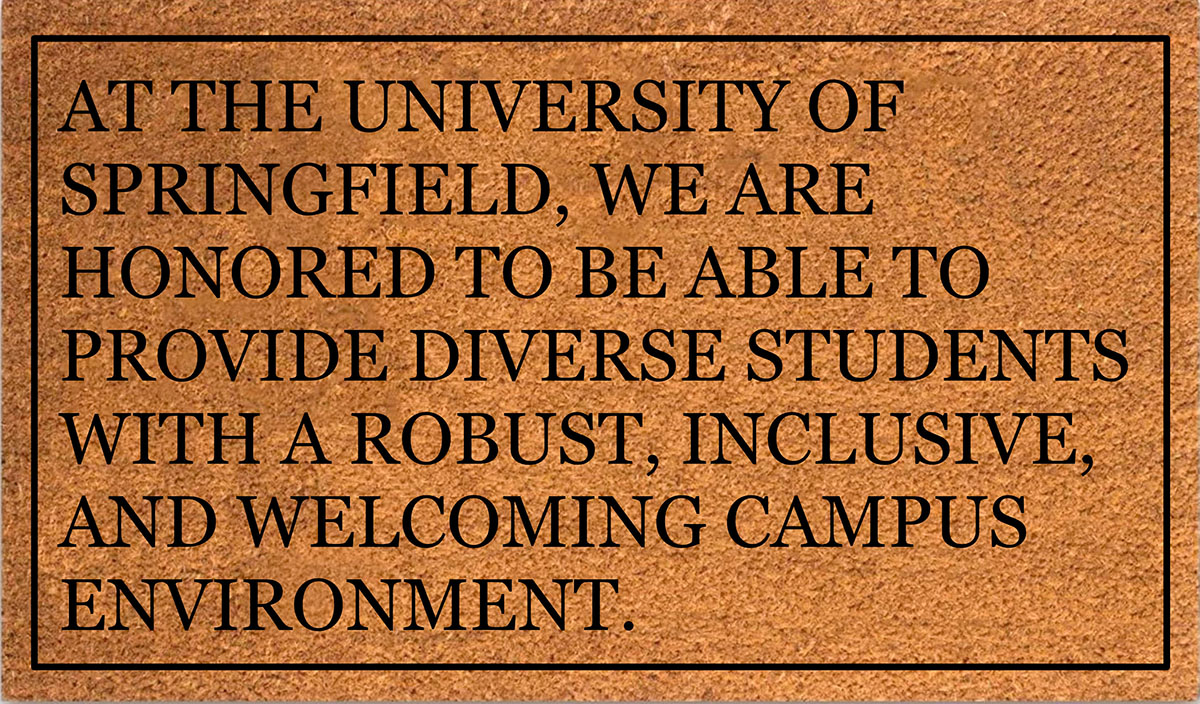 New USF doormat: