How to Begin the Search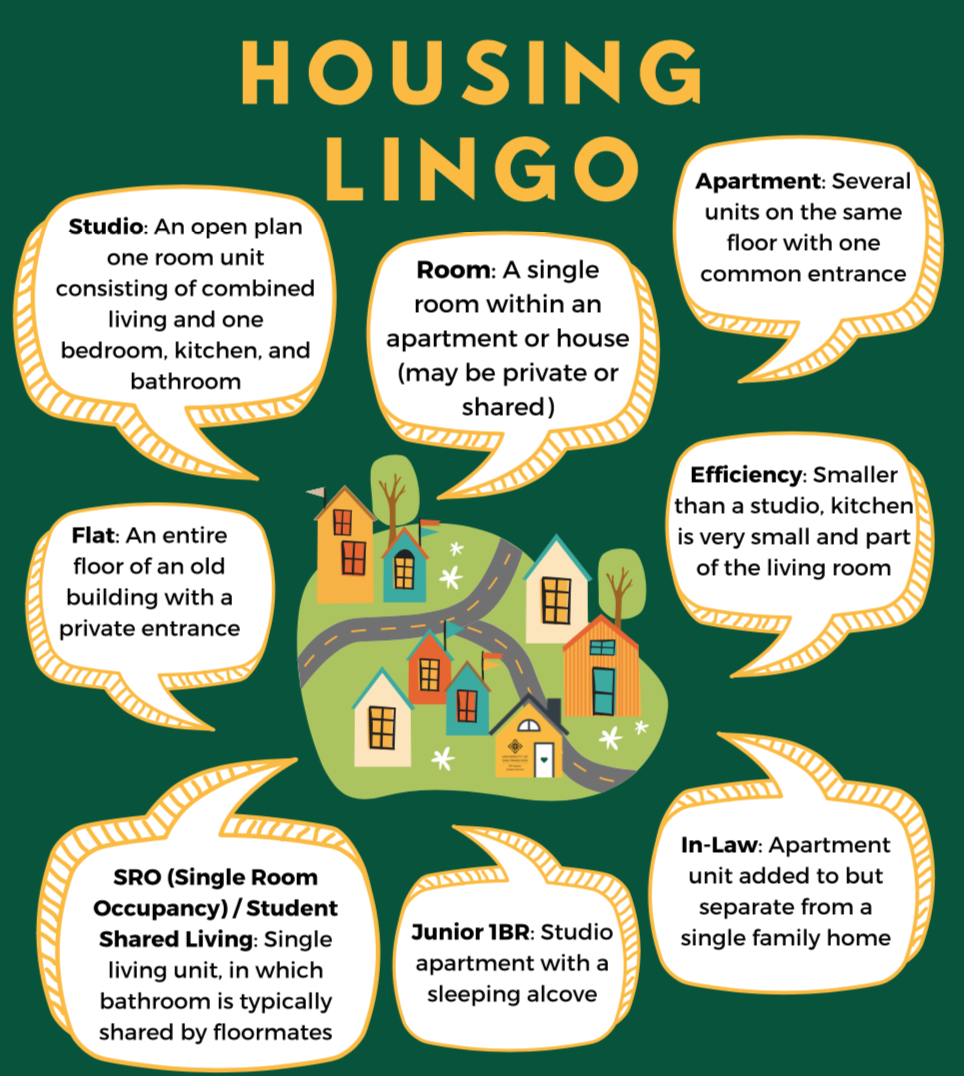 Know the Market
Due to the attraction of living in the city, physical limitations of the area, and a limit of a housing, the rent prices are above the national average
Research and become aware of housing neighborhoods, average cost and availability
Posting typically happens 1 month prior (June for July, July for August, etc.)
Average 1BR apt near USF average $2,200 - $3,500
For less than $1,000 you'll likely be sharing a room. Over $1,200 you can find a private room in a shared unit. The space between $1,000 and $1,200 will be up to market's availability.
USF Students typically live West of the University (Richmond and Sunset Districts)
Take a walk and look around the neighborhoods to get a feel for them
If you decided to live further from campus, take commute time into consideration. 
Steps to Take
Remember to breathe and relax in the process
Determine your rental budget (which will help you determine your options)
Assess your values, priorities, & flexibility
Determine when you need housing by
Research what's available on the market to gain experience with the process
Network with everyone you know and those you don't to see who needs or has housing
Figure out if you want to join an existing community or join forces with others and look for an available unit
Create a bio post and send out to prospective people (if looking for a roommate via social media/Craigslist/etc.)
Create a folder/buy a notebook/whatever. Just get organized! The OCSS office can help you with this!
Narrow down housing options based on amenities, location, transportation, rent
Contact OCL with questions
Get Financial Information and Documents in Order
Get organized
Budget: Whether on paper or digital, create a budget to determine how much you can realistically pay for rent. Your rent range will help to determine your options for housing
Create a US bank account if you don't have one
Create a renter's resume
Collect pay stubs, scholarship info, bank statements; the purpose is to show you have the financial resources to pay your rent
Designate a co-signer if needed
If you have prospective roommates, start the convo now about rent range, co-signers, splitting of rent/utilities