Grief Information & Resources
Resource for Connecting Around Grief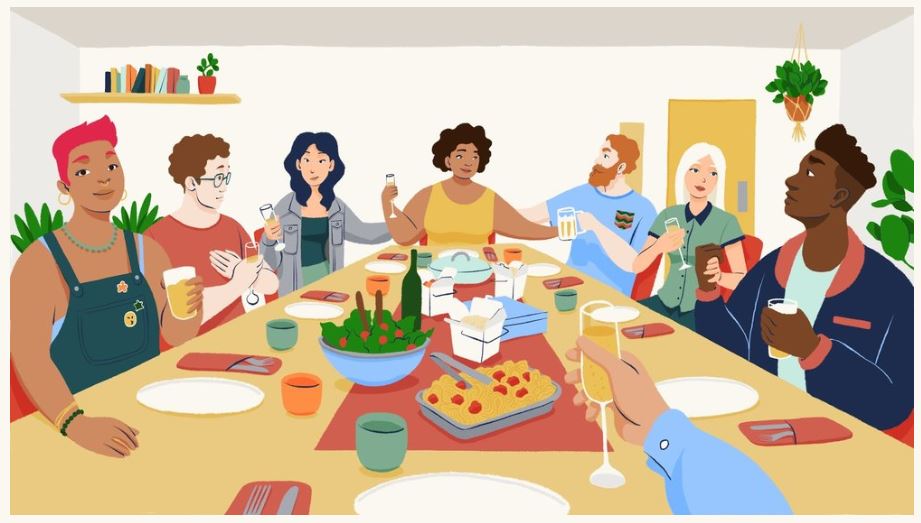 Illustration from The Dinner Party's website
The Dinner Party is an organization that puts grieving young adults together to provide support and build community, through dinner parties. During COVID, these parties are being held virtually. Check out The Dinner Party's website to learn more.
Video on Grief and Services for USF Students
This video, which provides some information about the grief process, whether it's related to a death or other loss, was filmed several years ago. During COVID, all CAPS services are being conducted remotely. To learn more about current services related to grief and loss, call CAPS during business hours at (415) 422-6352.
Power Point on Grief and Loss for Students
Developed by Emily Czarnik-Neimeyer & Dr. Hillary Howarth, 07/2014