Early Alert Program
Early Alert is an online tool that faculty use to report when a student in their course may be performing below a "C" grade. An Early Alert can also be submitted if a student is missing class frequently and jeopardizing their academic success.
When an instructor submits an Early Alert, it triggers an automatic email from CASA to the student that includes the instructor's comments and the student's estimated grade in the class. The email sent is titled, "Progress Report for [Student Name]," to alert students of their academic progress in their course.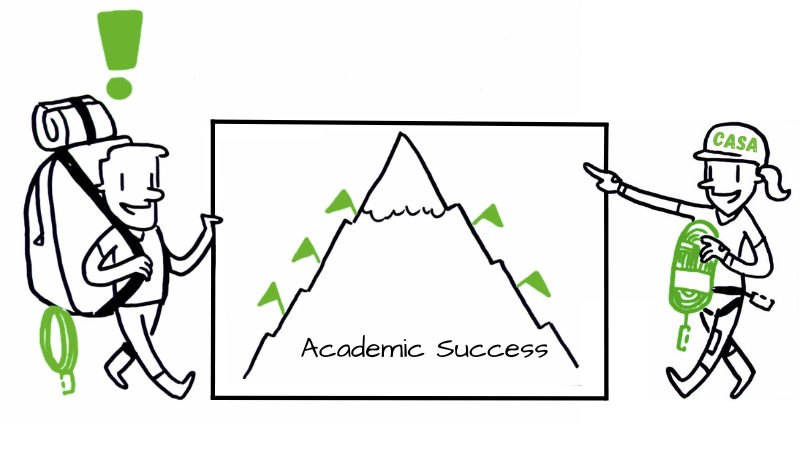 Students
The goal of the Early Alert Program is to help you succeed academically. It is a collaboration between you, your academic adviser, and your CASA academic success coach. It is not a punitive measure and receiving the early alert would not affect your current GPA. It is imperative to connect with your support team (academic adviser and success coach) at USF so we can help you overcome any barriers to your academic success.
Frequently Asked Questions
An email (with all the details and information from the progress report) is sent directly to the following individuals and offices:
Your CASA academic success coach
Your academic adviser
The dean's office staff in School of Nursing and Health Professions (Nursing students only) and CASA admin staff (School of Management and College of Arts and Sciences students only)
These listed individuals are here to help you. We encourage you to reach out to your CASA academic success coach and academic adviser for support and assistance.
After receiving a progress report, DO NOT ignore or put it off until later. Carefully read through the email and pay particular attention to the recommendations and additional notes from your instructor.
Next, we strongly advise you to do the following:
Contact your professor directly to discuss the progress report.
Meet with your academic adviser for additional assistance and support with your major.
If you need further support, schedule an appointment with your success coach through the Student Hub. Your success coach will be able to guide you to resources to assist with being successful in your classes.
Both reports are reports from your instructor about your academic performance in class. The difference between the two is that the mid semester progress reports are for students who are on academic probation. These students may receive both types of reports.
Faculty
Find out more about the EARLY ALERT PROGRAM and how to submit reports.
OPEN ALL SEMESTER LONG!