Tips for the Housing Search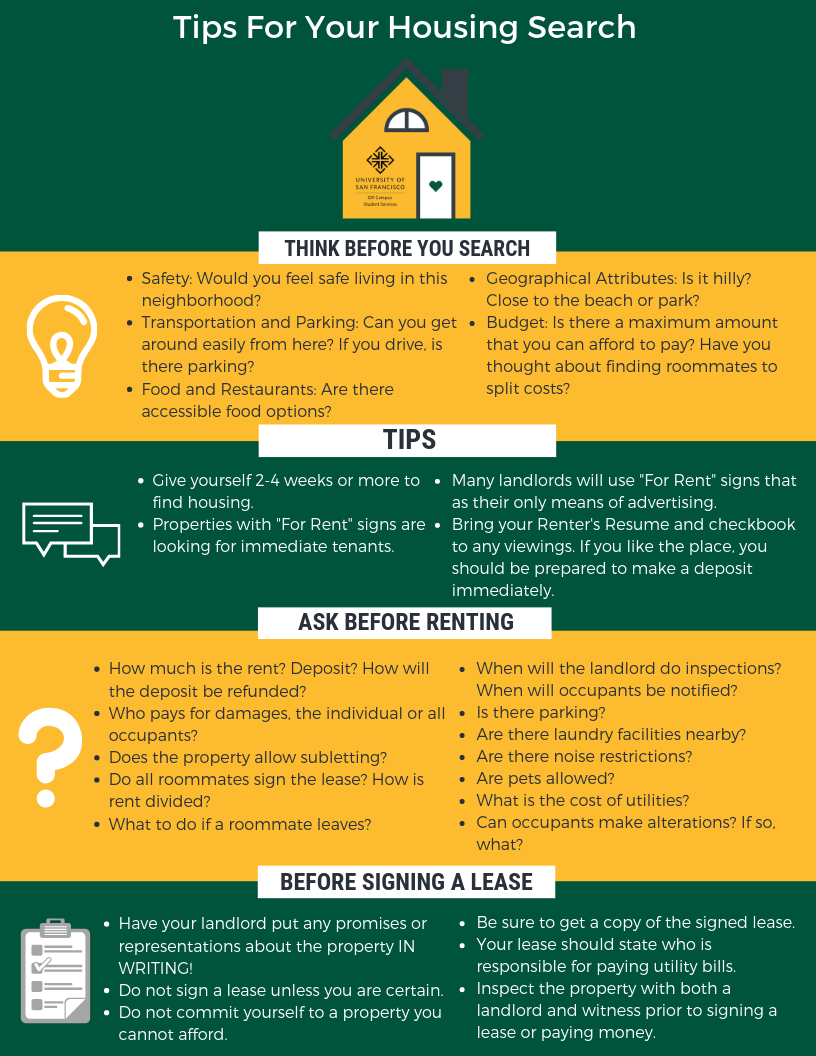 Additional Resources for your Housing Search: 
DISCLAIMER:
THE UNIVERSITY OF SAN FRANCISCO PROVIDES INFORMATION REGARDING HOUSING IN THE SAN FRANCISCO AREA FOR YOUR CONVENIENCE ONLY. THE UNIVERSITY MAKES NO REPRESENTATION AS TO THE CONDITION OR SUITABILITY OF ANY OF THE LISTED RESOURCES OR ESTABLISHMENTS, NOR DOES IT ASSUME RESPONSIBILITY FOR THEIR CONDITION OR RELIABILITY, OR FOR ANY AGREEMENTS YOU ENTER INTO WITH THEM. THIS WEBSITE IS NOT INTENDED TO PROVIDE LEGAL ADVICE, AND IT SHOULD NOT BE USED AS SUCH.