Record Tabs Explained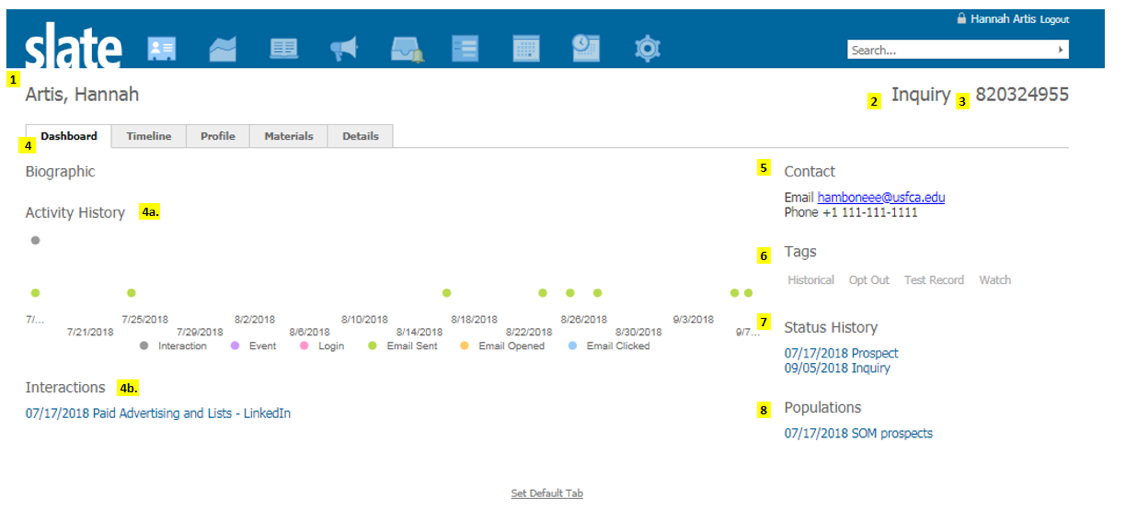 Record Name (Last Name, First Name)
Most Recent Status
Slate ID Number
Dashboard Tab
4a. Activity History: Displays recorded interactions, events, and touchpoints in graph format.
4b. Interactions: Date, Title, Explanation of recorded Interaction.
Contact Information (Right Panel)
Tags
Historical - AY or Hobsons
Opt-Out - Record does not info from USF/CAS
Test Record - Staff & Faculty Accounts
Watch - SOE Tag, Ignore
Status History
Prospect Date, Inquiry Date, Applicant Date
Populations: Common groups used by Admission Office.
Timeline Tab
Default View, Organized touchpoints by Month & Year
Messages Received/Opened/Bounced/Clicked / Events Registered/Attended/Declined
Location Data "Ping Data"
*you can select each blue hyperlink for more details about the interaction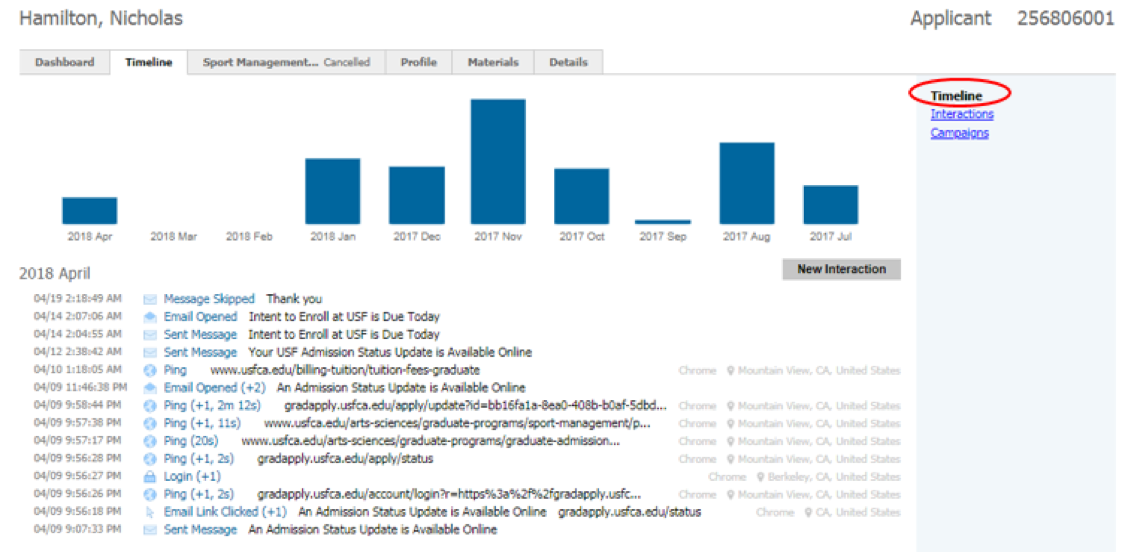 Timeline: Interactions Compact view recorded interactions, you can select/deselect the boxes on the right to filter each interaction. Select any data point to learn more about the interaction or resend an email.

 
Timeline: Campaigns
This feature is not fully utilized at this point. Ignore!

 
Profile Tab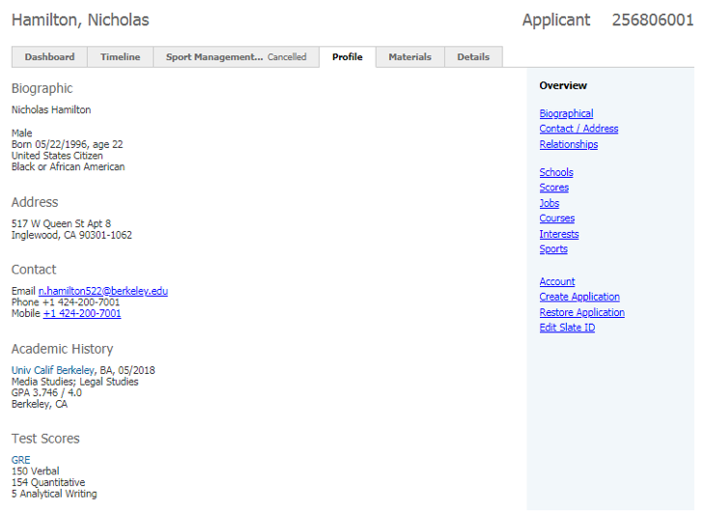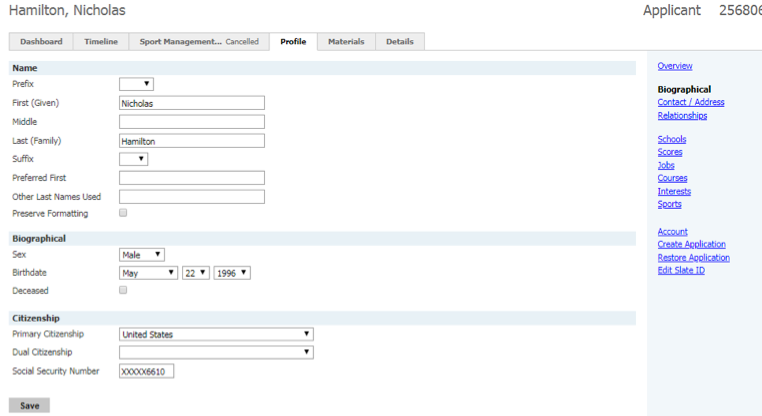 Materials Tab
This varies for applicants v prospects.
Prospect View: Usually Blank, but you can add materials to this tab. Select New Material & follow instructions.

 
Applicant View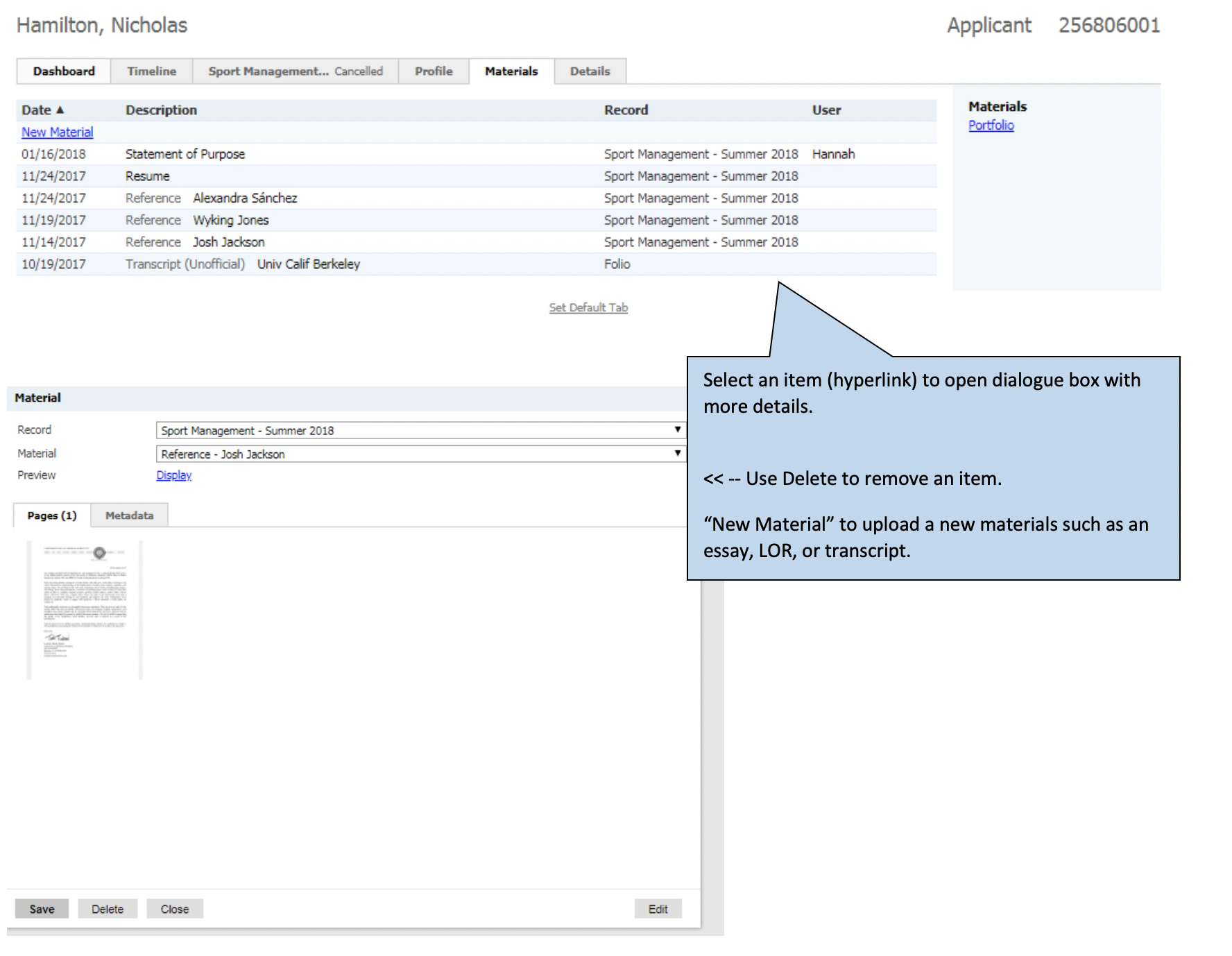 Details Tab
Use this tab to find/edit program of interest, entry term, maiden name, veteran information.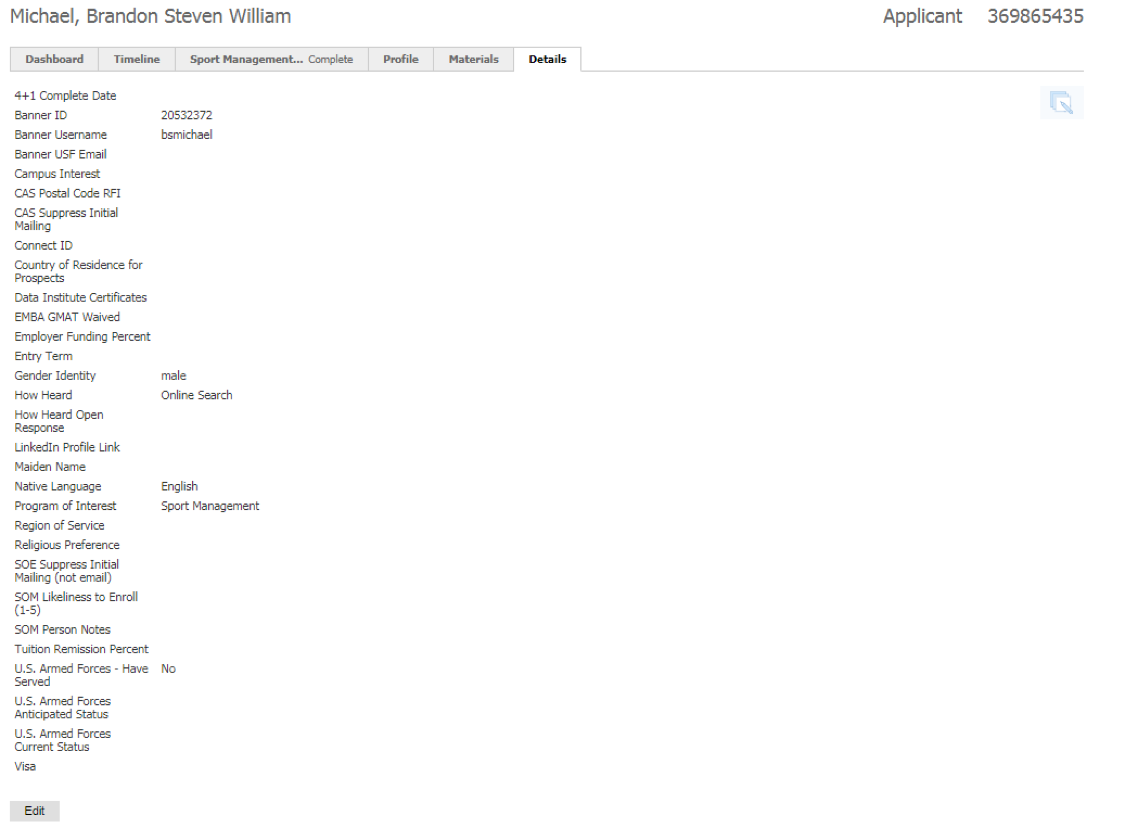 Application Tab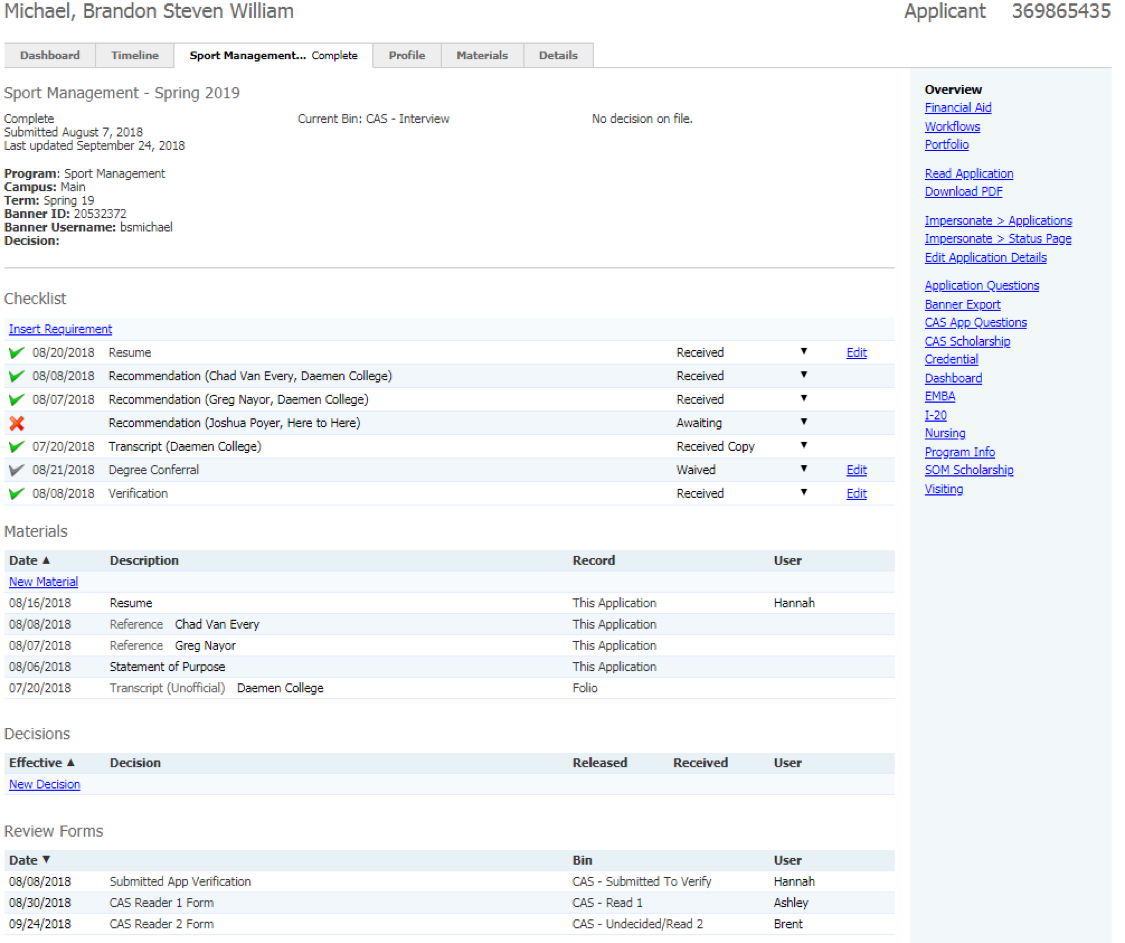 Multiple Apps Tabs

 
Application with No Program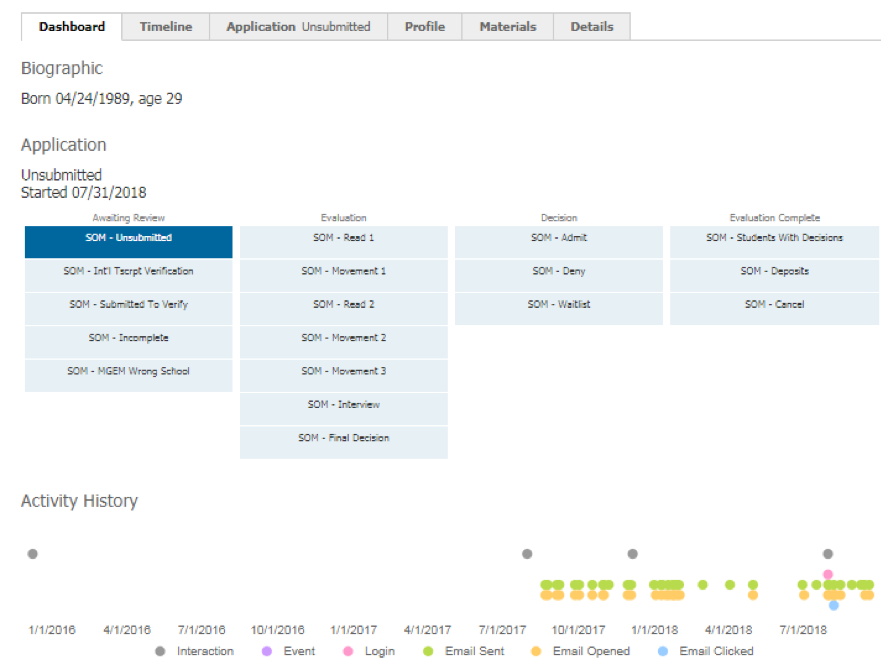 Decision Available/Deferred

 
Test Environment
This is a separate, almost identical USF Slate Portal. Not sure if you are ready to tackle an objective in the live instance, go ahead practice in Test Environment. Good news, you can't break anything there!

Bookmark the test Environment: https://sfg.test.technolutions.net/manage/