Vote in Dons Elections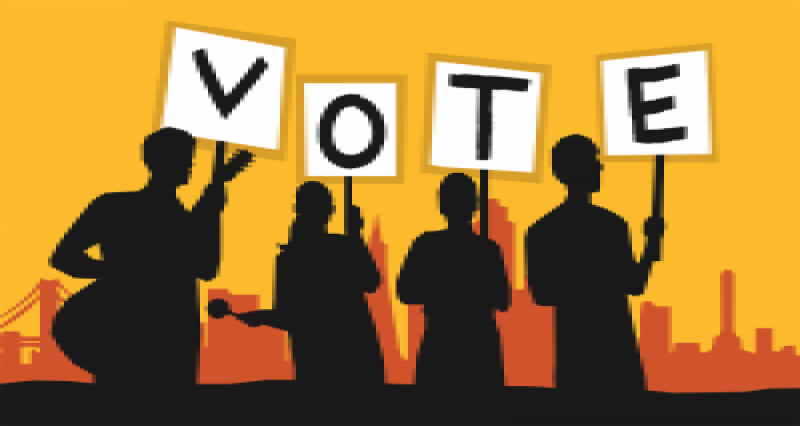 Your Voice, Your Vote, Be Heard
VOTE in the Fall 2018 Election now! »
Fall Elections
Election Week
September 17-21, 2018
During elections week, voting begins at 10 a.m. on Monday and closes at 4 p.m. on Friday. All voting will take place online.
Elections Events
RHC Candidate Speeches
September 17, 2018 | 8 p.m. 
Meet the candidates running to serve on your Residence Hall Council (RHC). Hear candidate speeches to better inform your vote!
Locations
Fromm RHC – Berman Room, Fromm Hall
Gillson RHC – Gillson Lounge
Hayes-Healy RHC – Hayes-Healy Formal Lounge
Lone Mountain/PW RHC – LoMo Wolf and Kettle
Loyola Village RHC – LV Bldg B patio
Pedro Arrupe RHC – Pedro Arrupe Lounge
Toler RHC – Toler Lounge
Dons Elections Celebration
September 18, 2018 | 11:30 a.m. - 1 p.m. | Privett Plaza
Celebrate elections week with music, games, prizes, and more. There will be the opportunity to meet candidates of ASUSF Senate and the Residence Hall Councils (RHC). #DonsVote
Voter Guides
ASUSF Senate Candidates »
Residence Hall Council Candidates »
Elections Prizes
By voting in the student elections, you are eligible to win a prize!
Undergraduate student prizes: TBD
Vote using the online ballot »
How to Vote
Log into the online ballot, view the questions and choices, and make your selections. Only positions in which you are eligible to vote for will be populated on your ballot. Voter eligibility is verified by registrar's records.
Username: myUSF username
Password: USF student ID number
Voter Eligibility
Must be a currently enrolled full-time student and have paid the Student Activity Fee for the semester. Undergraduate students are eligible for ASUSF elections to elect ASUSF Senate and the Residence Hall Council representatives. Graduate students are eligible for AGSUSF elections to elect Graduate Student Senate representatives. A valid USF student ID number will be required to vote.
For more information
Contact elections@usfca.edu with any questions about Dons Elections.