Panhellenic Association
The USF Panhellenic Association is comprised of three organizations: Delta Zeta, Kappa Alpha Theta and Delta Delta Delta. The purpose of the association is to promote honesty, respect, and sisterhood through recruitment strategies and programming. It aims to be a diverse, socially responsible, justice orientated, and an academically accomplished organization.
USF Panhellenic oversees primary recruitment, which takes place each fall semester. The Primary Recruitment process consists of multiple rounds: Sisterhood, Philanthropy, and Preference, followed by Bid Day. Primary Recruitment is held on campus at the University of San Francisco over one weekend, usually in September.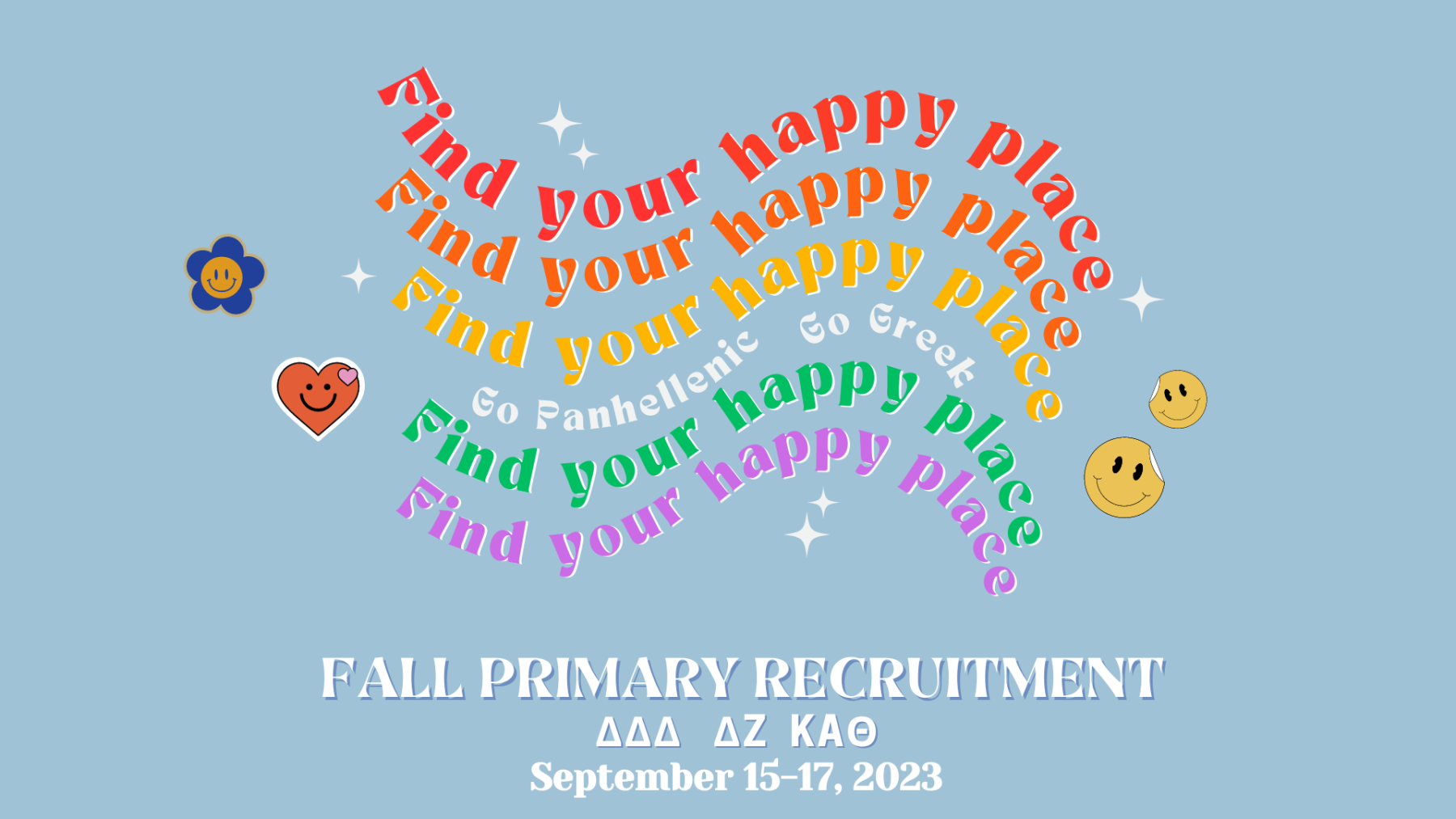 NEW: Register for Recruitment! The Fall 2023 Recruitment Application is now LIVE! Application closes on September 7, 2023 at 11:59 pm. 
Fall 2023 Recruitment Schedule: 
Wednesday, 8/30 at 5:00PM: Panhellenic Info Night #1 
Tuesday, 9/5 at 5:00PM: Panhellenic Info Night #2
DATE & TIME TBD: Potential New Member Orientation
Friday, 9/15–Sunday, 9/17: Fall Primary Recruitment
Monday, 9/18 at 4:00PM: Bid Day
Get In Touch
For the latest updates regarding Panhellenic events, be sure to follow the University of San Francisco Panhellenic Association's Instagram account. 
Plus! Follow each organization to learn more about life in their chapter:
Panhellenic Executive Board 2023
Antonia MCHUGH
President
GEORGETTE GREBORIO
Vice President of Finance and Administration
EVA AZEVEDO
Vice President of Recruitment Management
VICKY CHEN
Vice President of Recruitment Development
BRYANNA CORTES
Vice President of Judicial
STEPHANIE LIM
Vice President of Public Relations