Conference Programming Information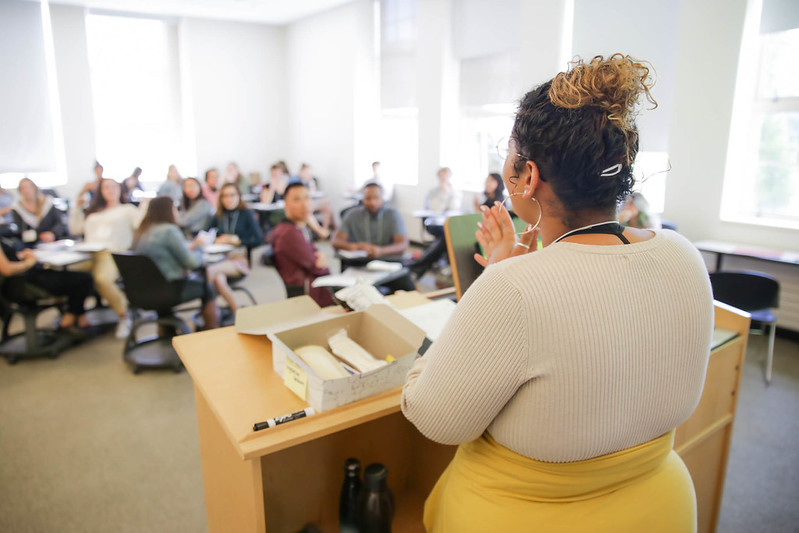 Conference Programming Overview
The purpose of any conference is to create space for individuals with common interests to come together and share knowledge. The Student Leadership Conference serves as an opportunity for students of all collegiate levels to come together to learn about and discuss issues, ideas, and work that focus on a relevant topic/theme to the USF community. 
Each year, we encourage students to consider submitting a "program" that creates space for conference attendees to explore an area of interest and/or expertise by sharing knowledge, offering a best practice, facilitating a discussion, and so forth. You do not need to have prior experience with presenting a program at a conference, in fact most don't! This conference is a great first step for any student who is interested in learning the ropes of presenting at a conference. 
Putting together a program proposal may seem scary, but our Program Proposal template helps you think about what to consider for every step of the process. We got you! Keep reading for more information about what we are looking for this year. 
2020 Conference Programming Focus
This year's conference focus is all about "Putting the ACT in Activism" by focusing on three areas: Community, Liberation, and Social Change (defined below). We are looking for individuals/groups to submit programs that help student leaders become stronger activists for what matters most to them! 
COMMUNITY 
Both a place and a feeling, a community can be described as "a feeling of fellowship with others, as a result of sharing common attitudes, interests, and goals" as well as "a group of people living together in one place, especially one practicing common ownership" (such as a virtual community, a neighborhood, or group of people)
LIBERATION 
The act of embracing your identity and position in the world while also freeing yourself from destructive limits on thoughts and behaviors
SOCIAL CHANGE 
A shift in commonly accepted social norms and practices to reflect new knowledge (or societal need)  that challenged previously accepted actions or habits.
If you are interested in learning more about how to submit a program proposal download a copy of the Program Proposal template: 
Download the Program Proposal Form Here
 
The deadline to submit your propogram proposal for consideration is Thursday, September 24 by 11:59pm PT. 
Submit your Program Proposal Here
If you have any questions email Jada Commodore, the Student Leadership Conference Programming Chair, at jcommodore@dons.usfca.edu 
Program Proposal Timeline:
| | |
| --- | --- |
| Date | Deadline |
| Tuesday, September 1 | Call for Program Proposals begins |
| Thursday, September 24 by 11:59pm | Program Proposal Submissions |
| Friday, October 1 | Notifications |