Summer Readings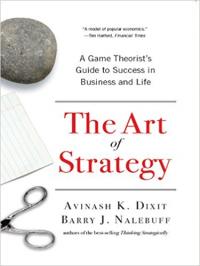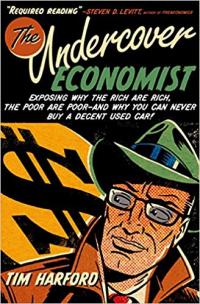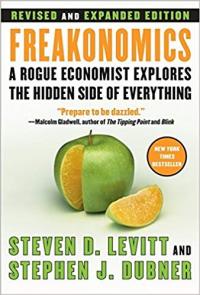 Book Summaries:
The Art of Strategy: A Game Theorist's Guide to Success in Business and Life, Avinash Dixit and Barry Nalebuff: "

Game theory means rigorous strategic thinking. It's the art of anticipating your opponent's next moves, knowing full well that your rival is trying to do the same thing to you. Though parts of game theory involve simple common sense, much is counterintuitive, and it can only be mastered by developing a new way of seeing the world. Using a diverse array of rich case studies—from pop culture, TV, movies, sports, politics, and history—the authors show how nearly every business and personal interaction has a game-theory component to it. Are the winners of reality-TV contests instinctive game theorists? Do big-time investors see things that most people miss? What do great poker players know that you don't? Mastering game theory will make you more successful in business and life, and this lively book is the key to that mastery."

Freakonomics: A Rogue Economist Explores the Hidden Side of Everything, Steven D. Levitt and Stephen J. Dubner: "

Which is more dangerous, a gun or a swimming pool? What do schoolteachers and sumo wrestlers have in common? Why do drug dealers still live with their moms? How much do parents really matter? What kind of impact did Roe v. Wade have on violent crime? Freakonomics will literally redefine the way we view the modern world. These may not sound like typical questions for an economist to ask. But Steven D. Levitt is not a typical economist. He is a much heralded scholar who studies the stuff and riddles of everyday life -- from cheating and crime to sports and child rearing -- and whose conclusions regularly turn the conventional wisdom on its head. He usually begins with a mountain of data and a simple, unasked question. Some of these questions concern life-and-death issues; others have an admittedly freakish quality. Thus the new field of study contained in this book: Freakonomics."


 
The Undercover Economist: Exposing Why the Rich Are Rich, the Poor Are Poor-- and Why You Can Never Buy a Decent Used Car!, Tim Harford: "An economist's version of The Way Things Work, this engaging volume is part field guide to economics and part expose of the economic principles lurking behind daily events, explaining everything from traffic jams to high coffee prices.
The Undercover Economist is for anyone who's wondered why the gap between rich and poor nations is so great, or why they can't seem to find a decent second-hand car, or how to outwit Starbucks. This book offers the hidden story behind these and other questions, as economist Tim Harford ranges from Africa, Asia, Europe, and of course the United States to reveal how supermarkets, airlines, and coffee chains--to name just a few--are vacuuming money from our wallets. Harford punctures the myths surrounding some of today's biggest controversies, including the high cost of health-care; he reveals why certain environmental laws can put a smile on a landlord's face; and he explains why some industries can have high profits for innocent reasons, while in other industries something sinister is going on. Covering an array of economic concepts including scarce resources, market power, efficiency, price gouging, market failure, inside information, and game theory, Harford sheds light on how these forces shape our day-to-day lives, often without our knowing it. "