Ordering Books
Update from Bookstore (1/10/23)
Faculty and Department Administrators:
We're excited to introduce the Adoption & Insights Portal, your source for researching, adopting and sharing insights about textbooks and course materials.
In partnership with the University of San Francisco Bookstore, we are introducing this new portal to help us achieve our goals of student success and retention by ensuring course material adoptions are submitted at a 100% submission rate by our adoption deadline of July 29th, 2022.
Submitting your adoptions early and directly to the bookstore, ensures that students will get the right course materials for their course at the most affordable price. 
With the new platform faculty and department administrators can:
Save time with the one click re-adopt feature 
Research and adopt course materials in one convenient place
Compare estimated student price and available formats before adopting
Review affordable alternatives to your selection, like OER and BNC OER+ Courseware
Learn about affordable options for your students like Price Match and First Day
Receive 24/7 support
As a part of this launch, we have also integrated the platform with the campuses Single Sign On (SSO) technology. You can conveniently access AIP from your myUSF account and select Book Ordering: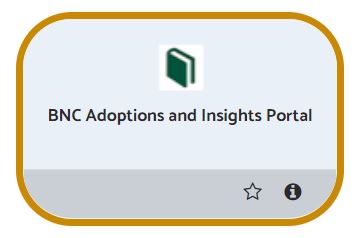 Please reach out to your Bookstore Textbook Manager Greg Dreikosen with any questions or comments.
Please refer to the Faculty Training Guide for support.