Digital Badges for Students
ITT is currently offering two digital badges: Technology Proficient and Data Analysis to assist students in meeting technology goals. Complete five workshops and several assessments to earn a badge to showcase on LinkedIn and your resume.
Why Do I Need a Badge?
Earning a digital badge is a representation of your accomplishment or skill in a specific area.  Showcase your badge on LinkedIn or your resume to strengthen your job search or share with your friends on other social media.
Technology Proficient
Earning a Technology Proficient badge indicates at least three of the following competencies: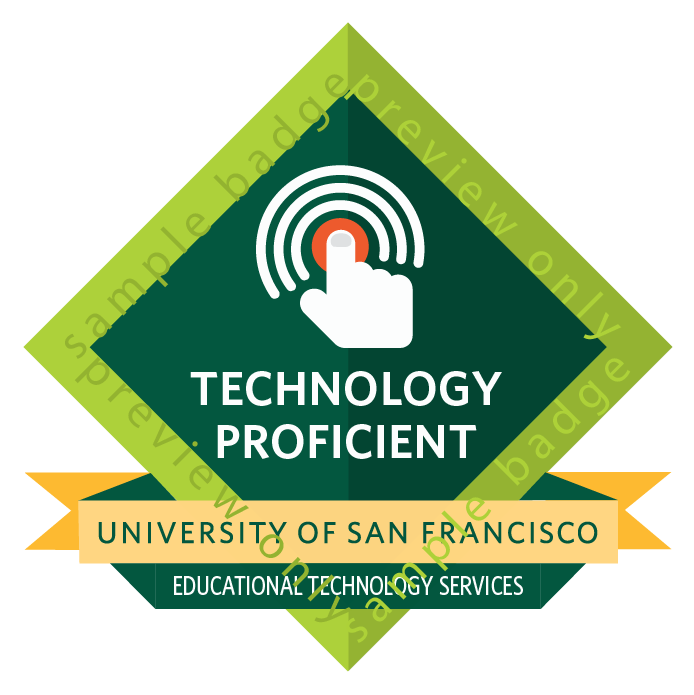 Master technology tools and platforms available at USF
Create, manage, and collaborate with Word and Google Docs
Create spreadsheets, conduct analysis, and produce visualizations of data
Create and deliver engaging presentations
Deliver web conferences and recordings
Discuss trends in emerging technologies (such as 3D printing, virtual reality, augmented reality, or laser cutter)
---
Announcing a New Badge - Data Analysis Badge!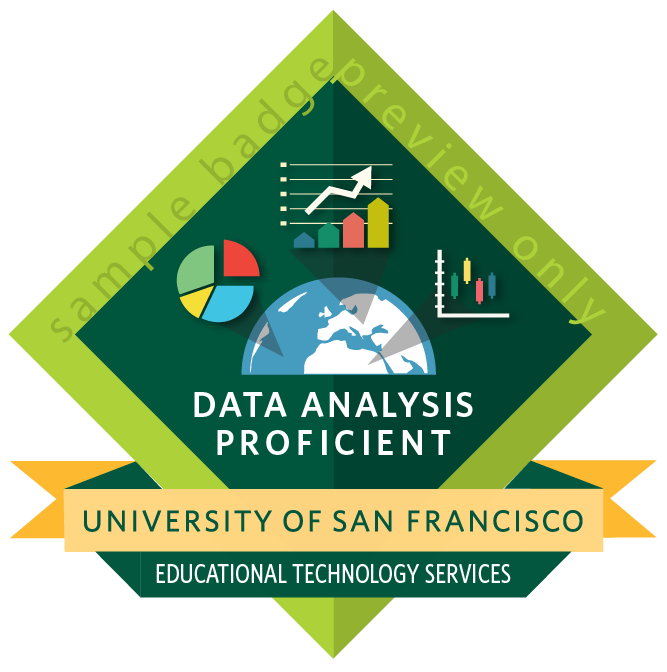 Students participating in this track acquire the technology skills in quantitative analysis, from simple data entry to the development of interactive data visualizations, that will provide hidden insights for better decision-making in a variety of industries.
Earning a Data Analysis badge indicates the following competencies:
Proficiency in Excel as demonstrated by knowing how to input and manage data entered into worksheets; the creation of formulas and functions; and the ability to format worksheets appropriately for reporting needs.
Ability to create and conduct research analysis using Qualtrics through the creation of online surveys  and reports for a particular target audience.
Create and present your own Tableau dashboards that will help with the presentation of Key Performance Indicators to your audience in a more efficient and professional manner.
Enroll now
To enroll in the program, select at least five workshops from the online registration form.