Technology Proficient Digital Badge for Students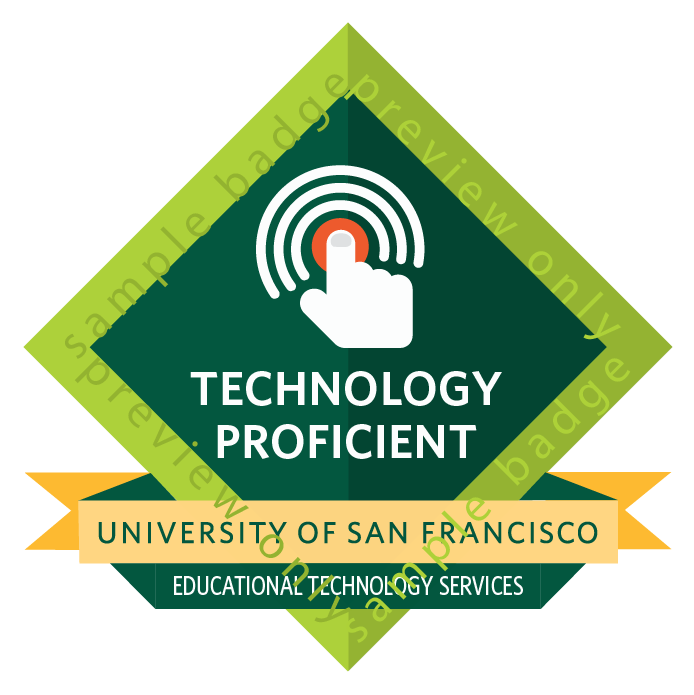 ITT is currently offering a Technology Proficient Digital badge to assist students in meeting technology goals. Complete five workshops and several assessments to earn a badge to showcase on LinkedIn and your resume.
Why Do I Need a Badge?
Earning a digital badge is a representation of your accomplishment or skill in a specific area.  Showcase your badge on LinkedIn or your resume to strengthen your job search or share with your friends on other social media.
Technology Proficiency
Earning a Technology Proficiency badge indicates at least three of the following competencies:
Master technology tools and platforms available at USF
Create, manage, and collaborate with Word and Google Docs
Create spreadsheets, conduct analysis, and produce visualizations of data
Create and deliver engaging presentations
Deliver web conferences and recordings
Discuss trends in emerging technologies (such as 3D printing, virtual reality, augmented reality, or laser cutter)