Course Media Production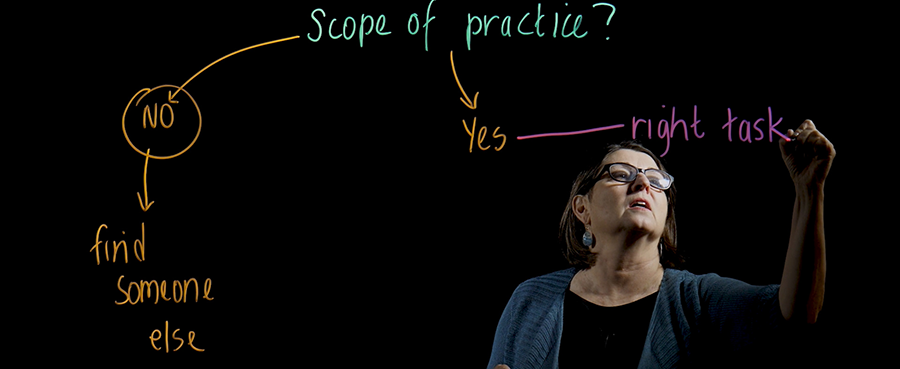 The Instructional Design Team offers one-on-one course media production consultations with our AV Multimedia Developer. If you have questions about best practices for leveraging multimedia for your course or how to create effective multimedia, we have resources and services to support you.
Get 1:1 support for course multimedia creation and best practices for use
Self-record video, audio or multimedia presentations in our Malloy Hall recording studio
Use the Learning Glass
Click here to see some of the media we have created for the Programs that have worked with us.
The Learning Glass
The Learning Glass is a presentation system which is made of clear glass surrounded by LED side lighting. It is essentially an illuminated, see-through white board. Students are able to observe the nuances of problem solving while their professor teaches facing them, maintaining the "social presence" so vital to student engagement.
At USF, the primary use of the Glass will be for short videos of graphic demonstrations and worked-examples for online, hybrid and tech-enhanced classes. Other universities using the Glass have found it particularly beneficial with STEM subjects.
Video is recorded while an instructor writes on the Glass with neon-colored whiteboard markers. Then, the image is flipped horizontally in a video-editing program, output to a movie file, and provided to the instructor.
The Glass is now set up in the Malloy Hall Studio, Room 106. To schedule a recording session, please submit a course multimedia consultation request

USF TEAch Resource Library
Explore our database of USF learning and teaching techniques and resources.