Labster
Labster is a leading virtual science lab that offers a comprehensive list of topics along with engaging learning activities for many educational institutions.
Available to all USF faculty members, Labster can be integrated and accessed via Canvas. 
Comprehensive list of Catalogs
Labster offers rapidly growing list of topics including: 
 Anatomy & Physiology
 Biochemistry
 Biotechnology
 Cellular & Molecular Biology
 Ecology
 Engineering
 Evolution & Diversity
 Food Science & Nutrition
 General Biology I & II

 General Chemistry I & II
 General, Organic, and Biological Chemistry I
 Genetics
 Introduction to Biology
 Introduction to Chemistry
 Microbiology
 Organic Chemistry
 Physics
 Safety
Check out the webpage for virtual simulation catalog and the examples.
How to Get Started with Labster 
At a high level, here are the new steps that take place to integrate Labster simulation into your Canvas course. (Updated in December 2021)
Start by creating a new Assignment.
Choose Submission Type, 'External Tool'.
Click 'Find' without entering any link.
Choose 'Labster' to open a pop up window.
Search and add simulations to your assignment.
Click here for the step-by-step instruction to get started.
Support
For technical support, visit their webpage for FAQs or send your message via Chat. You can ask the available staff shortly and they can also follow up with you via email.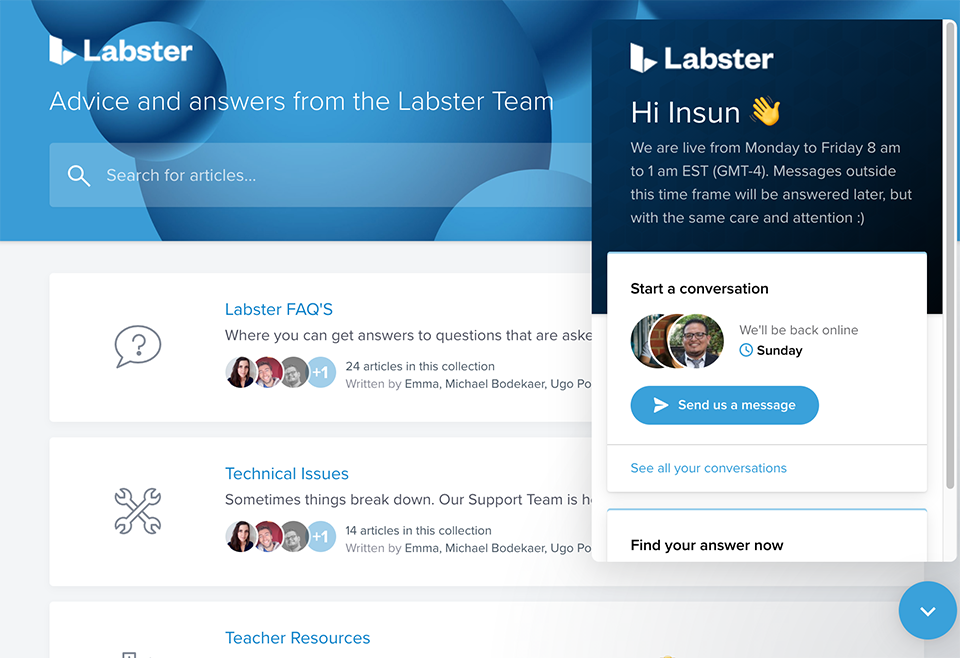 For issues with integration in Canvas, please contact itt@usfca.edu
Accessibility Statement