Mid Semester Report

To the USF Community,
Entering this school year, we all expected a semester like no other. We were embarking on a journey with no set destination, with challenges and crises all around us. While there were, and still are, several problems facing our community, I am confident that we can get through them if we work together as one student body to ensure that USF more closely embodies the values that we all hold dear. As your elected representatives, the Senate is committed to representing your voice at every level of the University- with the faculty, administrators, and the Board of Trustees. As you will see in this Mid-Year Report, the Senate has been working tirelessly towards the goal of a better, more socially-just USF. While the progress that we have made is encouraging, our work is not done. We will continue to push for reforms, increased transparency, and more student involvement in decision making processes at USF.

ASUSF President 
John Iosefo 
Increase transparency, both within the Senate and the University
Increase collaboration with the actors of the University, including the faculty, staff, and the administration
Make USF a place that ALL students can be proud of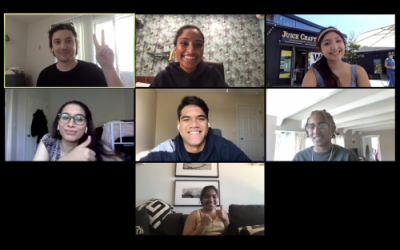 The Senate nominated 15 student representatives to the committees fo the Board of Trustees, which met in late September
Working with the Title IX office, the Senate has reformed a Sexual Misconduct Prevention and Education Committee which will have input on the University's workshops and trainings
Senators are serving on multiple University committees that deal with issues from student health to academic integrity, ensuring that student voices are included in these discussions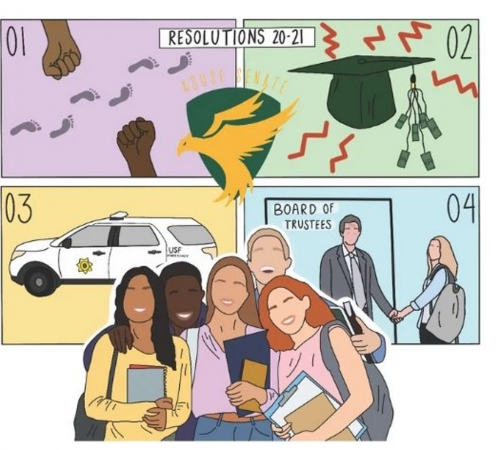 Resolutions are our formal pieces of legislation. Read more about our latest approved Resolutions: 
*Graphic by Hayley Keizur 
ASUSF LISTENS!


Have any questions or areas you would like to advocate for/collaborate on?
These can be directed towards your specific senator or the general senate.