The Great American Smokeout
The Great American SmokeOut is held every year in November on the third Thursday of the month, and is used to encourage smokers to make a plan to quit, or to plan in advance and quit smoking that day. Join us in celebrating a tobacco-free life at our annual Great American Smoke Out on November 17, 2022 at Privett Plaza & UC 3rd Floor (Parina lounge).
Event Details
11:30am-1pm at Privett Plaza
12pm-12:30pm at UC 3rd Floor (Parina Lounge) and via zoom
Signup for Making Positive Changes to Your Health Behaviors led by Dr. Asfour, who is an Institute for Functional Medicine Certified Practitioner and board certified in Internal Medicine and Infectious Diseases. Register now.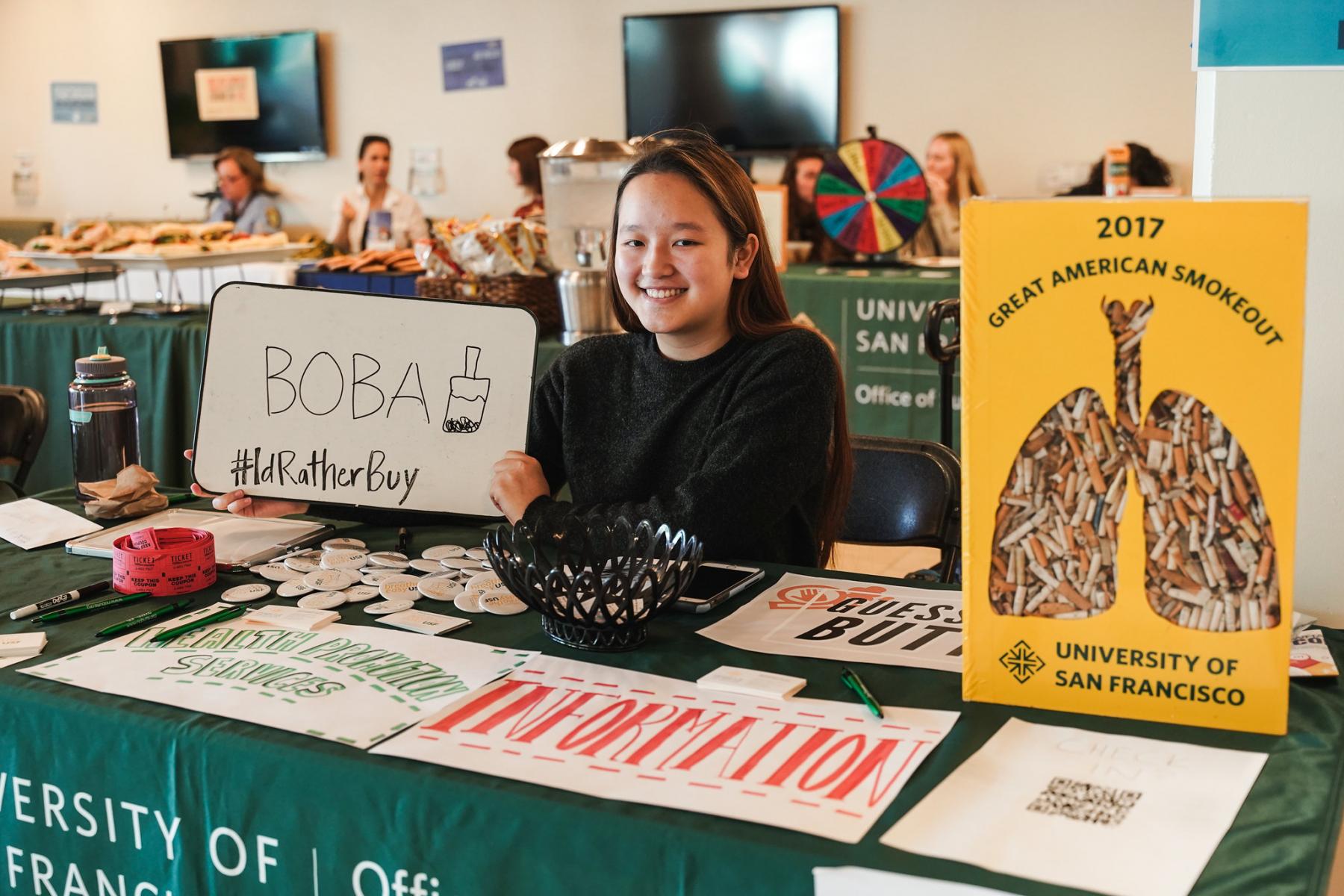 Resources