Fall Health Fair
Every Fall semester, join our office for our signature Fall Health Fair. We invite on- and off-campus partners to attend and share resources on health promotion and prevention. In addition, our event is a great opportunity to network with organizations for volunteer, internship, and employment opportunities in the health field. 
Our next health fair will be held on September 30, 2021 in McLaren Conference Center. Schedule a flu shot appointment at our event. 
11am-3pm: Flu Clinic with Dignity Health 
11:30am-1:30pm: Free health screenings
11:30pm-1:30pm: Meet with organizations for Volunteer/Internship/Employment Opportunities/Resources
11:30am-1:30pm: Reconnect with on-campus offices
Attend our virtual workshop during the event
12:30pm-1:15pm: USF Survival Guide to Stress Management. Register now!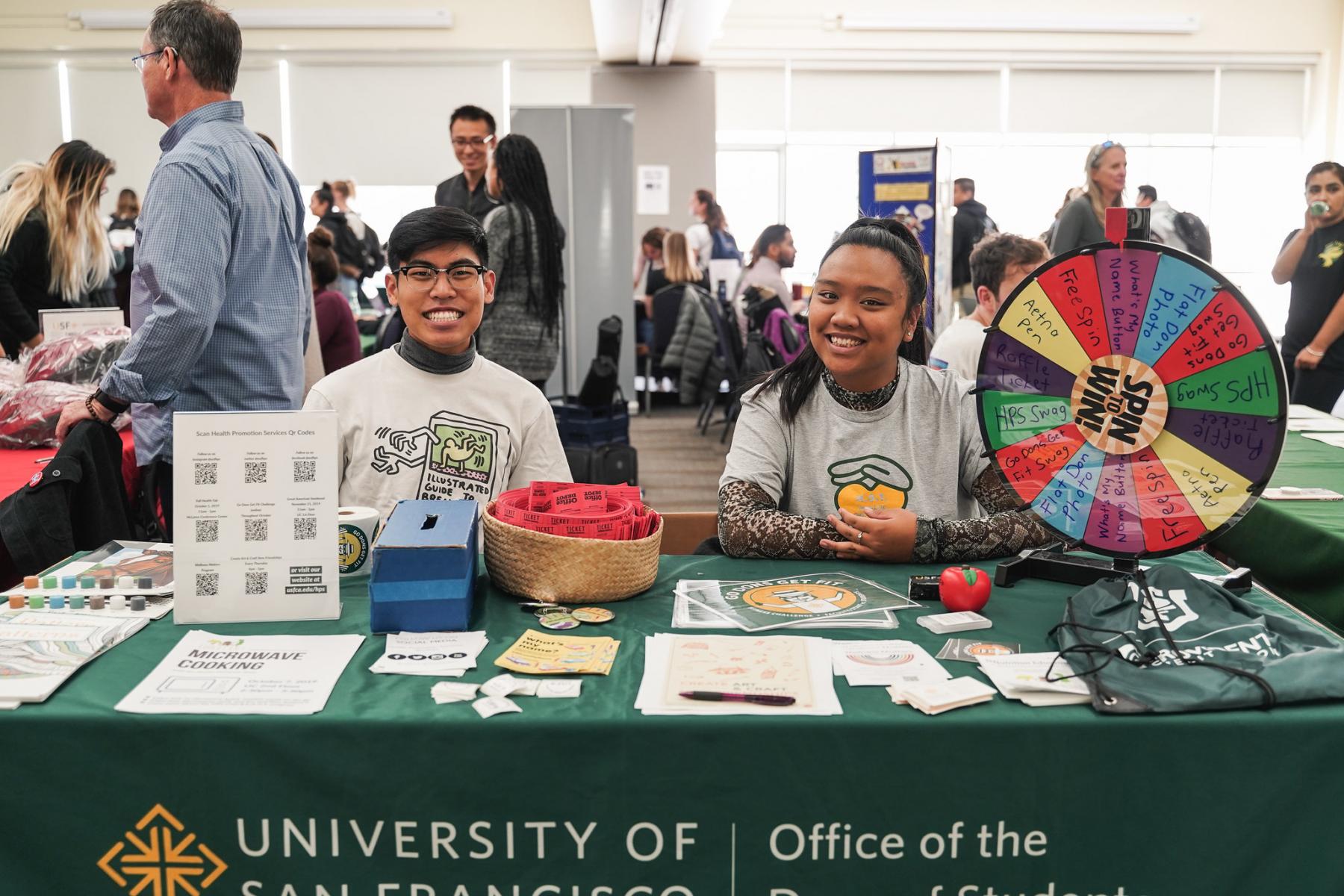 Sponsored by Health Promotion Services, School of Nursing and Health Professions, and Public Safety