Leadership Team
The Leadership Team of the Magis Emerging Leadership Program is comprised of 4 upperclassmen who serve as mentors throughout the program experience. These 4 Mentors are mostly selected from previous cohorts of the program as well as from the larger USF student leader community. Among the 4 mentors, 1 of the mentors serves as the Lead Mentor for the program. The Lead Mentor plays a significant role in the management and facilitation of the program. 
The Leadership Team is also comprised of a full-time professional staff member, the Assistant Director for Leadership Development, and the Graduate Intern for Leadership Programs. These two individuals work closely to design, facilitate, and coach those engaged in the program.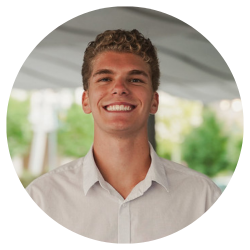 Ethan Lee-Bellows '23
Lead Mentor
Add me on LinkedIn!
Major: Psychology
Minor: English in writing
Hometown: San Diego, CA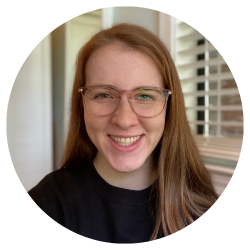 Jordan Mall '22
Mentor
Add me on LinkedIn!
Major: Psychology
Minor: Spanish Studies
Hometown: Gold River, CA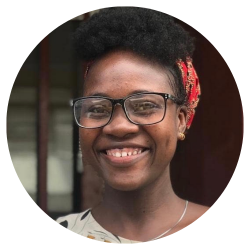 Shennel Henries '24
Mentor
Add me on LinkedIn!
Major: International Studies
Hometown: Monrovia, Liberia
---
Timeline for 2022-23 Leadership Team Selection
Are you ready to take your leadership to the next level? Apply to be on the Magis Leadership Team! 
How do I become a part of the Leadership Team?
Are you interested in continuing your journey through Magis? Become a Magis Mentor! Magis Mentors act as role models and guide Magis Fellows through their individual and group leadership process. Each Magis Mentor will be assigned a group of 5 Magis Fellows and lead the students through small group discussions and activities at retreats and weekly development sessions over the course of the full academic year.
2022-23 Leadership team Selection Timeline
Applications open: Tuesday, March 1
Applications due: Sunday, April 3 by 11:59PM
Interview Offers: Wednesday, April 6
Interviews: Monday, April 11 - Tuesday, April 12
Position Notifications: Wednesday, April 13