Anxiety Toolkit
Written & Compiled by Gilles Stromberg, M.A Candidate, Polina Apilado, Psy.D., & Barbara Thomas, Ph.D., April 7th, 2017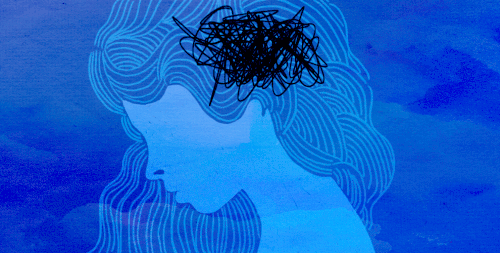 Illustrated gif by Jenny Chang-Rodriguez*
Welcome! If you've come here, perhaps you're navigating anxiety or want to support a friend who is navigating anxiety.  Want to learn more about what anxiety is and how it works? Maybe this brief video will be helpful.
Studies by the National College Health Association indicate that anxiety has surpassed depression to become the dominant mental health issue on college campuses.1 If you are experiencing anxiety, you are part of a larger community that shares similar feelings and challenges. By accessing this toolkit, you are one step closer to a better college experience.
We want to let you know that talking with a counselor at CAPS is a research-supported step in reducing anxiety; however, when you can't be sitting in our office talking to a counselor, petting dogs, sipping tea or coffee, and listening to music, these are some great ways to take care of yourself outside of CAPS.
This Anxiety Toolkit was developed with special attention to historically marginalized communities. There is an annotated bibliography at the end for additional information.
10 Research-Based Strategies to Navigate Anxiety
1. CONNECT WITH A COUNSELOR

Illustrated gif by Chipper Designs*
Consider making an appointment at CAPS, which offers brief therapy.  If you feel like you can't make the call, get in touch with a friend, advisor, or mentor who can help you make the appointment. Research has found that timely appointments and "nipping it in the bud" are helpful.12
On-campus psychological services are designed to be short term. Off-campus psychological medication and long-term therapy are avenues that allow you to receive specialized, consistent, and effective support.12
Establish your relationship with CAPS early in the school year and early in your time at USF.  Studies have shown that being involved in counseling at the start of your college career improves your ability to deal with anxiety.7
Expressive arts therapy is just one type of therapy that can help you feel less anxious, more confident, more positive and more active.8 
USF Resources
General Resources
2. CONNECT WITH FAMILY (CHOSEN OR BIOLOGICAL)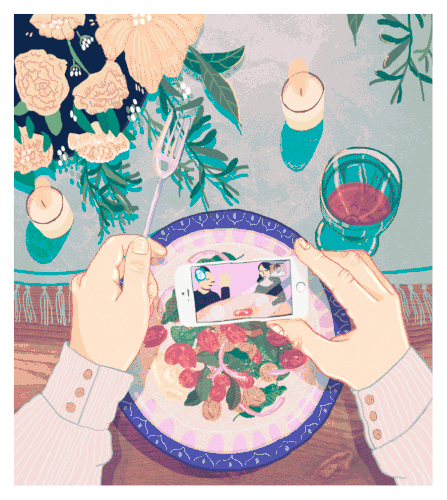 Illustrated gif by Anna Salmi*
If you have a good relationship with your family, work with them to find small ways they can help support you during your time at USF (e.g., sending you inspirational messages, stories of good times, or fun and memorable photos).3, 4, 10
Research has found that family support is particularly helpful in building confidence, communication skills, critical thinking skills, and relationships.2, 5, 8, 9
USF Resources
General Resources
3. CONNECT WITH YOUR SPIRITUALITY

Illustrated by Jun Cen*
Connecting with your spirituality can ground you in prioritizing what is important and establishing purpose in your life.2, 3
Finding a spiritual space that embraces all of your identities can be an empowering and instrumental factor in integrating into a new spiritual community.13
USF Resources
General Resources
4. GROW, BUILD, AND LEAN ON FRIENDSHIPS/Social connections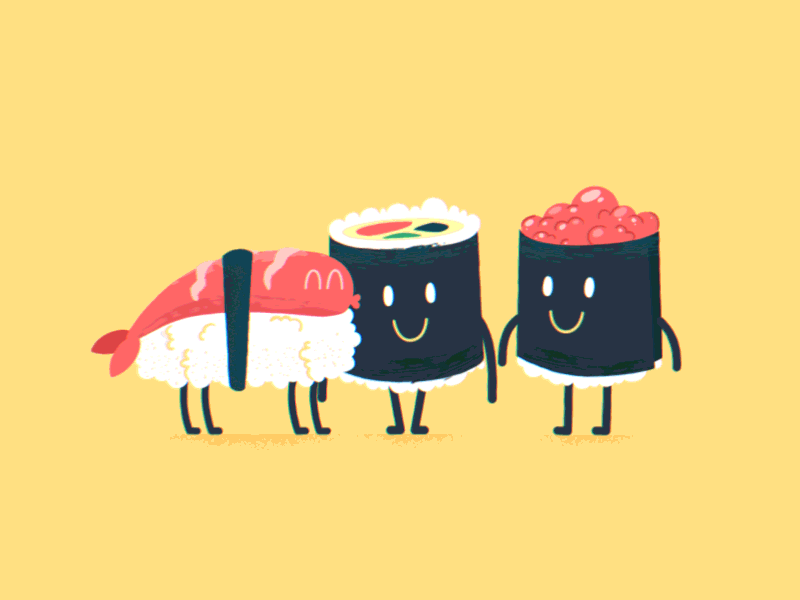 Illustrated gif by Marcus Gestre*
Establish the importance and meaning of the relationships you've built or are building. Are you there for each other when you need support? Can you have fun and go out together? It's okay and actually healthy to set boundaries with friends!  Know how and when to reach out to each other.4
THIS IS THE MOST RESEARCHED-BACKED PIECE OF THIS GUIDE: Connect yourself with supportive groups of others! Study groups are known to help students avoid academic anxiety. Supportive groups (e.g., therapy groups, support groups, spiritual communities, orgs) can reduce anxiety by decreasing alienation and stress. Groups are also known to reduce the stress that may result from having a marginalized identity on campus.4, 6, 7, 8, 9, 11, 13
Imposter syndrome is not uncommon; comparing yourself negatively to others can be misleading and not reflective of the nuances of strengths and skills that you have. You ARE enough.11
USF Resources
General Resources
5. FACULTY & ADVISORS ARE THERE FOR YOU, MORE THAN YOU KNOW!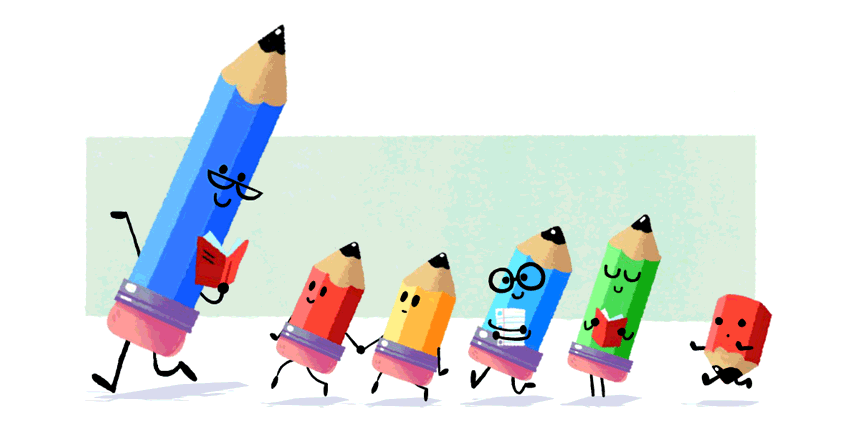 Illustrated gif by Google Doodles*
Academic advisors and CASA coaches are great sources of knowledge regarding academic resources on campus! If you're struggling academically, your CASA coach can assist.2
Professors want to help you be successful: When you're successful, they're successful!  Communicate with them if you are falling behind. If you're honest about a sudden barrier to your studies, professors may be accommodating. If you're having trouble in navigating accommodations, Student Disability Services (SDS) may be helpful.2, 5, 8, 9
USF offers a variety of creative classes. Checking in with faculty and advisors to see if you can audit a course may be a way you can carve out time to relieve some stress through an art, dance, yoga, physical education, or meditation class.8
USF Resources
6. GIVE LANGUAGE TO WHAT YOU'RE FEELING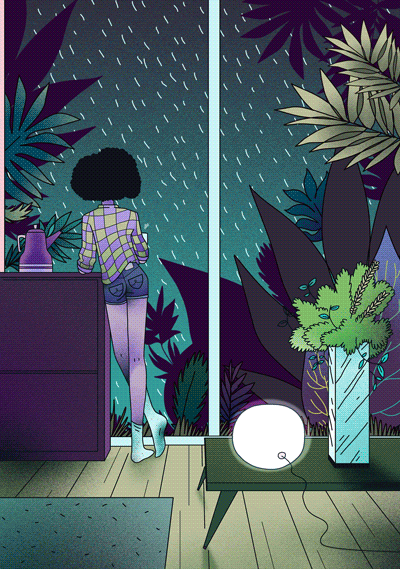 Illustrated gif by Marie Spénale*
Identify your triggers for anxiety and your emotions.
What is upsetting  you? What are the things that make you sad? What are your major stressors?  Identify and name catalysts that cause distress. Research has suggested that stressors may include the perceived scrutiny of professors and classmates, stereotyping/discrimination, negative life events, negative thoughts, and perfectionism.6, 7
Walk yourself through a simple interpersonal therapy exercise. Ask yourself:
Am I dwelling on a recent conflict?
Have I had recent life changes that affect how I feel about myself and others?
Am I experiencing grief? 
Am I having difficulty in starting or keeping relationships going?
If you feel that any of these things are true for you, individual counseling may be the most appropriate option.12 If you're having a hard time naming what you're feeling, there are counselors on and off-campus who are ready and waiting to help you through that process!
USF Resources
General Resources
Videos
7. GIVE LANGUAGE TO WHAT YOU WANT TO FEEL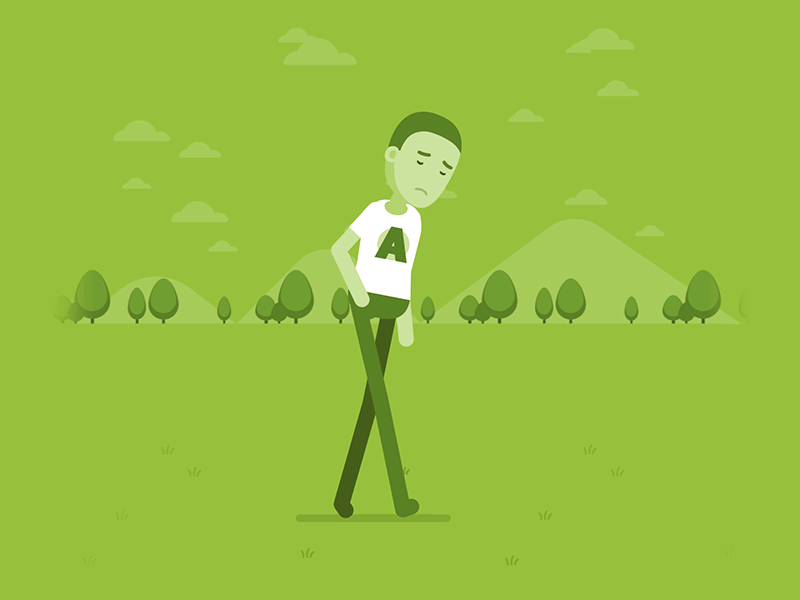 Illustrated gif by Chris Phillips*
After  identifying your triggers and feelings, determine how you would like to feel.
Use self-affirming statements regarding what you like about yourself and your life (e.g., I am really good at petting dogs, I know a lot of cool facts, I'm always willing to try new foods).6, 12
Gain a sense of awareness of what you can and can't control; know that with things you cannot control, you have a limited scope of influence, so prioritize how you will spend your energy.6
Learn to be assertive. Knowing how and when  to stand up for yourself and advocate for your wants and needs is important.14
USF Resources
General Resources
Videos
8. DIVERSIFY YOUR LIFE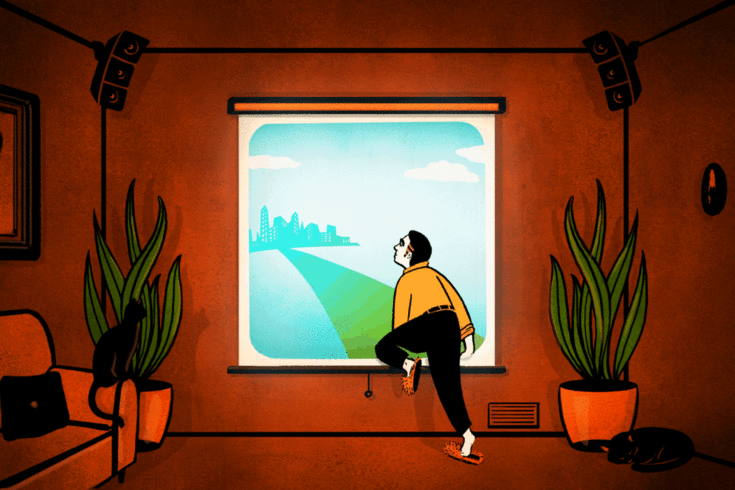 Illustrated gif by Allee Manning*
Perhaps you feel like you're not grasping class material as well as other students. Maybe you don't know much about San Francisco. Perhaps you're an international student who isn't confident using English just yet. Take a moment to identify someone you feel has a greater grasp of what you're trying to achieve and ask if you can spend time with them as they do the activity about which you're nervous. The more you demystify an activity about which you feel bad, the more confidence you can have in approaching it. If what makes you nervous is approaching people, look to mentors, old friends, and classmates with whom you feel more comfortable and ask for help.5
This is something that people hate to hear, so I want you to get emotionally ready to hear it ... regular exercise can help reduce anxiety. You don't have to go to the gym every day or make an immediate drastic change to your lifestyle. As a way to get started, try doing something as simple as taking a walk outside and taking some deep breaths, stretching after taking a nap, riding a bike, or taking a class at Koret. Build up to being active on a regular basis. Remember: Exercise means moving your body!2
If you're someone who spends the majority of the time on the internet, find ways to limit your time online and pay attention to how the sites you visit make you feel. Studies have found that students who limited their internet use to 1 to 2 hours a day had lower depression and anxiety scores compared with those used the internet more frequently.2
A great coping strategy for anxiety is giving yourself activities to fill your time. Cooking/baking, creating art/crafting, or reading for fun can be helpful deterrents to anxiety.2, 8
USF Resources
General Resources
9. YOUR BODY IS TALKING TO YOU—LISTEN TO IT!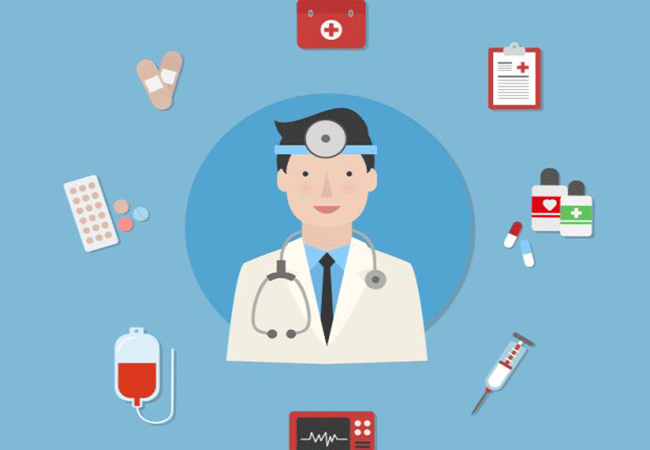 Illustrated gif by Freepik*
If you're feeling crappy (e.g., fatigue, restlessness, sweating, irritability, racing or unwanted thoughts, feeling of impending doom, insomnia, nausea, poor concentration, sensation of an abnormal heartbeat, trembling) some of your symptoms may be the result of anxiety. You may want to  make an appointment with a physician and consider visiting a therapist as well. You may also want to take a look at your eating and exercise habits and overall lifestyle, as physical health impacts vulnerability to anxiety. Holistic health serves the whole person!2
USF Resources
General Resources
10. IT SUCKS, BUT TIME HELPS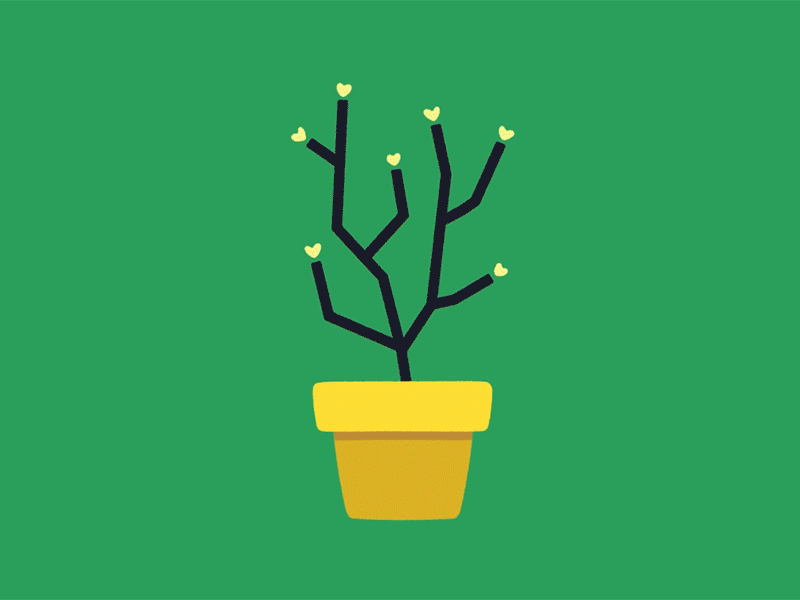 Illustrated gif by Eden Weingart*
When you are in a new environment, there is an an adjustment curve. Over time, as you adjust, anxiety reduces. If you're new to USF, the Bay Area, a living situation, or a friend group, time (and how you spend it) is a great healer, so be patient with yourself.10
Videos/Interactive Websites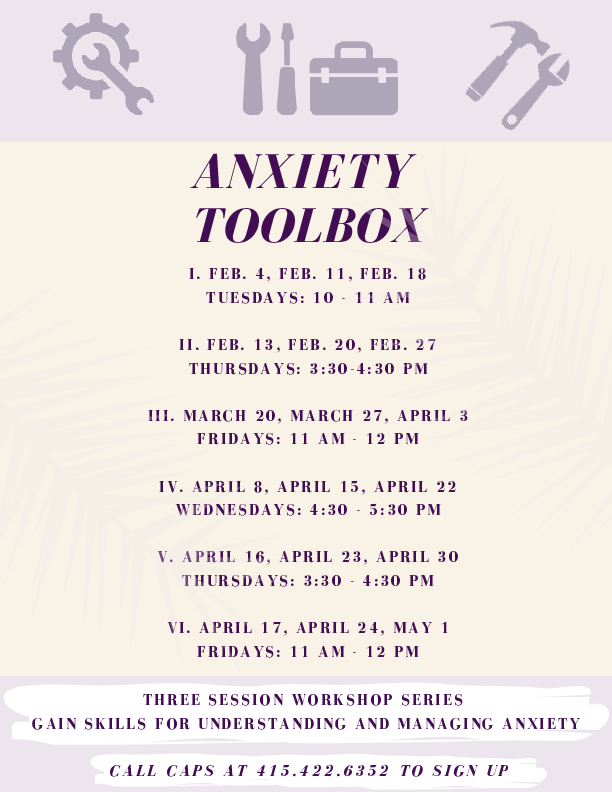 CITED SOURCES/REFERENCES
Brown, J. (2016, October 2). Anxiety: The Most Common Mental Health Diagnosis in College Students | BU Today | Boston University. Retrieved March 31, 2017, from http://www.bu.edu/today/2016/college-students-anxiety-and-depression/
Han, X., Han, X., Luo, Q., Jacobs, S., & Jean-Baptiste, M. (2013). Report of a Mental Health Survey among Chinese International Students at Yale University. Journal Of American College Health, 61(1), 1-8. From https://www.ncbi.nlm.nih.gov/pubmed/23305539
Hinojos, B. (2013, July). Stressors and Coping Strategies of Undocumented Latinos in Therapy. Retrieved February 1, 2017, from http://digitalcommons.unl.edu/cgi/viewcontent.cgi?article=1189&context=cehsdiss    
Jarama Alvan S.L., Belgrave,F.Z., Zea M.C.(1996). Stress, social support, and college adjustment among Latino students. Retrieved February 1, 2017, from https://www.ncbi.nlm.nih.gov/pubmed/9231527
Jing, H., & Junying, Z. (2016). A Study on Anxiety in Chinese EFL University Students. English Language Teaching, 9(9), 179-184. From http://www.ccsenet.org/journal/index.php/elt/article/view/62230
Johnson, A. B. (2006). Performance Anxiety Among African-American College Students. Journal of College Student Psychotherapy, 20(4), 31-38. Retrieved February 22, 2017, from https://www.tandfonline.com/doi/abs/10.1300/J035v20n04_04
Kirsch, A. C., Conley, C. S., & Riley, T. J. (2015). Comparing Psychosocial Adjustment across the College Transition in a Matched Heterosexual and Lesbian, Gay, and Bisexual Sample. Journal Of College Student Development, 56(2), 155-169. https://eric.ed.gov/?id=EJ1061253
Kuo, C., Lin, C. I., Kuo, B., Kuang, C., & Dai, L. (2016). Learning Experiences of Young Artists with ASD in a University Enrichment Program. Universal Journal Of Educational Research, 4(9), 2144-2162.
Lin, X. (2016). Barriers and Challenges of Female Adult Students Enrolled in Higher Education: A Literature Review. Higher Education Studies, 6(2), 119. Retrieved from https://files.eric.ed.gov/fulltext/EJ1101356.pdf
Potochnick, S. R., & Perreira, K. M. (2010, July 19). Depression and Anxiety among First-Generation Immigrant Latino Youth: Key Correlates and Implications for Future Research. Retrieved February 1, 2017, from https://www.ncbi.nlm.nih.gov/pmc/articles/PMC3139460/
Reed, M. J., Kennett, D. J., Lewis, T., & Lund-Lucas, E. (2011). The Relative Benefits Found for Students with and without Learning Disabilities Taking a First-Year University Preparation Course. Active Learning In Higher Education, 12(2), 133-142.
Reisner, S., Katz-Wise, S., Gordon, A., Corliss, H., & Austin, S. (2016, August). Social Epidemiology of Depression and Anxiety by Gender Identity. Retrieved February 10, 2017, from https://www.ncbi.nlm.nih.gov/pubmed/27267142
Walker, J. J., & Longmire-Avital, B. (2013). The Impact of Religious Faith and Internalized Homonegativity on Resiliency for Black Lesbian, Gay, and Bisexual Emerging Adults. Developmental Psychology, 49(9), 1723-1731. https://www.ncbi.nlm.nih.gov/pubmed/23244404
Xie, D., & Leong, F. L. (2008). A Cross-Cultural Study of Anxiety among Chinese and Caucasian American University Students. Journal Of Multicultural Counseling And Development, 36(1), 52. From https://www.questia.com/library/journal/1G1-173101156/a-cross-cultural-study-of-anxiety-among-chinese-and
*The images on this site may hold a copyright.  We are making such material available in an effort to advance understanding of environmental, political, human rights, economic, democracy, scientific, and social justice issues, etc. We believe this constitutes a 'fair use' of any such copyrighted material as provided for in section 107 of the US Copyright Law. In accordance with Title 17 U.S.C. Section 107, the material on this site is distributed without profit to those who have expressed a prior interest in receiving the included information for research and educational purposes. For more information go to: http://www.law.cornell.edu/uscode/17/107.shtml. If you are the copyright holder/illustrator, please don't hesitate to get in contact with us if there is a question or concern!